Bearcat Radio Network
Sept. 29, 2018Feature
Tjeerdsma, Misener join the booth during delay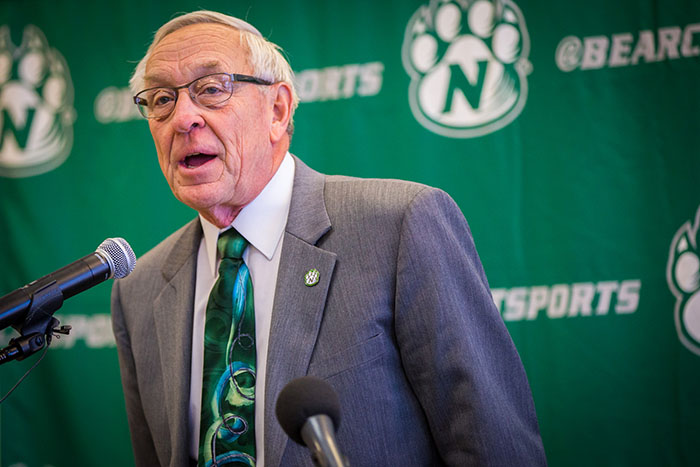 During the weather delay prior start of the Northwest Missouri State University football game against Emporia State on Saturday, former Bearcat head football coach and athletic director Mel Tjeerdsma and Brandon Misener, the creator of D2Football.com and a Northwest alumnus, joined John Coffey in the radio booth.
The trio discussed the Bearcats, the future site of the NCAA Division 2 Football Championship, and to share old stories about the program.
The full interview is available above.