Bearcat Coaches Show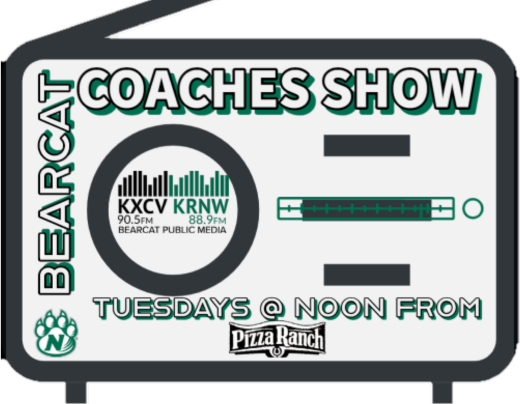 KXCV-KRNW, the flagship station for the Bearcat Radio Network, presents the "Bearcat Coaches Show," airing live from noon to 1:00 p.m. Tuesdays from Pizza Ranch in Maryville.
The Bearcat Radio Network team of John Coffey and Matt Tritten sit down with coaches and student-athletes to update Bearcat fans on all things sports at Northwest Missouri State University.
Fans may listen to the program on the radio at 90.5 FM or 88.9 FM. Fans may also listen on the Bearcat Public Media App or online at www.kxcv.org or www.bearcatsports.com.