Bearcat Radio Network
Dec. 20, 2018Feature | Basketball
Steve Tappmeyer interview with John Coffey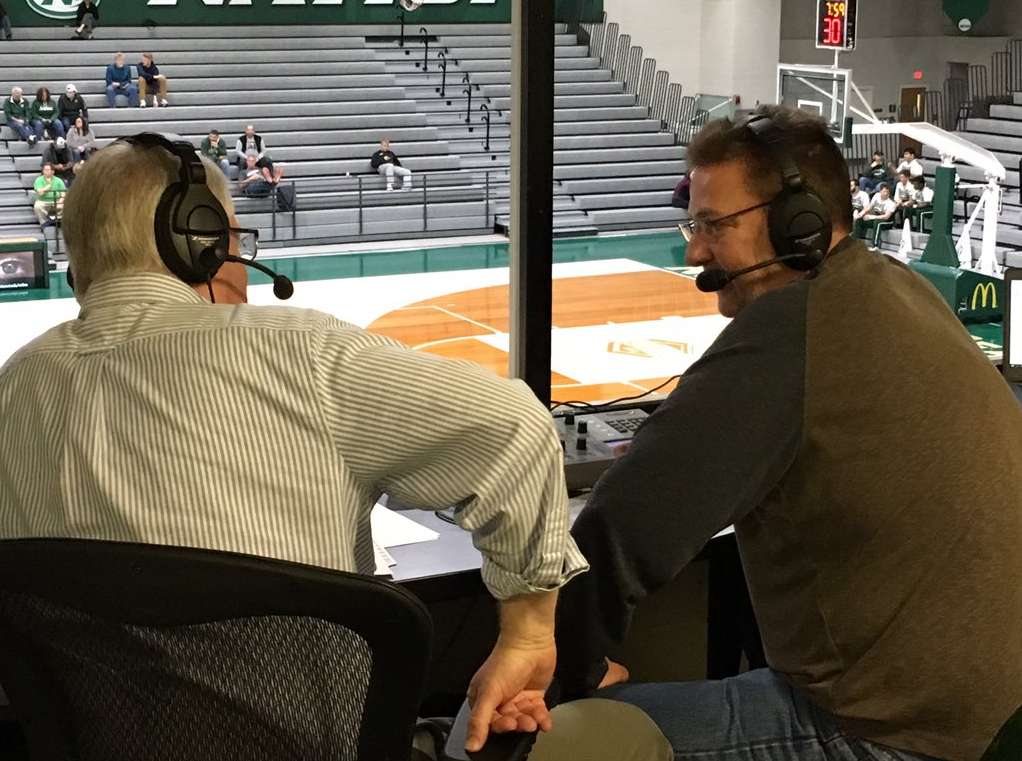 The Bearcat Radio Network welcomed a special guest to the broadcast Tuesday night during the Northwest Missouri State men's basketball game.
Former Bearcat head men's basketball coach Steve Tappmeyer joined John Coffey for an interview during halftime of Northwest's 85-46 win over Texas A&M-International.
Tappmeyer, Northwest's all-time leader in wins with 408 and a recent inductee into the Missouri Sports Hall of Fame, returned to Maryville to watch two of his former players and graduate assistants compete against each other on the hardwood.
Current Northwest head coach Ben McCollum and A&M-International head coach Joel Taylor were under Tappmeyer's guidance in Maryville during the early 2000s.
Other former players in Bearcat Arena Tuesday evening included Northwest Director of Athletics Andy Peterson, Northwest head women's basketball coach Austin Meyer and Scott Flemming.
"They were guys that were tough, hard-nosed guys that you could coach them hard, get on them and push them and they won a lot of ball games here," Tappmeyer said.
Full audio from Tappmeyer's interview is available above.