Bearcat Radio Network
Nov. 29, 2018Coaches Show
November 29 Coaches Show - Football, Basketball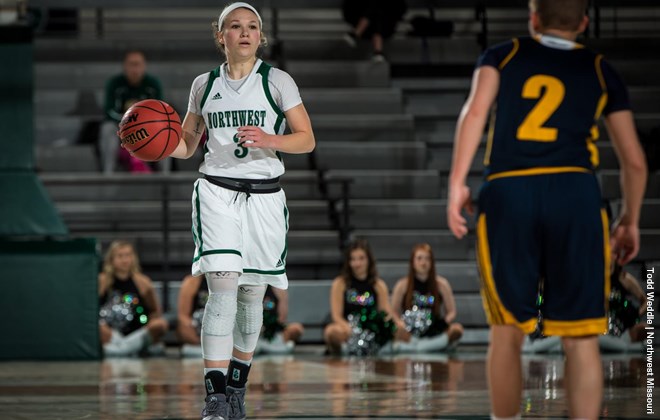 (Photo courtesy Northwest Athletics)
This week's KXCV Bearcat Coaches Show recapped the Northwest Missouri State football season and looked ahead to the final non-conference games for Bearcat basketball before diving into MIAA play.
Northwest women's basketball finished the Thanksgiving weekend with a dominant 73-23 win over the University of Saint Mary. Now the Bearcats are hoping to keep that momentum rolling into a matchup with Nebraska Christian College Saturday afternoon. Head coach Austin Meyer and sophomore guard Jaelyn Haggard joined the show to discuss the team's progression.
Bearcat men's basketball cruised past Tabor College in a 93-43 win last Friday. The No. 2 team in the NABC Coaches Poll is 7-0 and set to take on Midland University Saturday at 3pm. Head coach Ben McCollum and junior forward Ryan Welty spoke about the early-season success during the program.
Northwest football completed its season last Saturday. The 'Cats fell in the second round of the NCAA Division 2 Playoffs to Ferris State 27-21. Northwest reached double-digit wins for the 14th time in 15 seasons, earned a 15th consecutive playoff bid, and won the MIAA for the 29th time in program history. Head coach Rich Wright looked back on the season and the seniors that made it a special year on Thursday's Coaches Show.
Full audio from the program is available above.