Bearcat Radio Network
Nov. 3, 2018Game | Basketball
Northwest 72, Northern State 70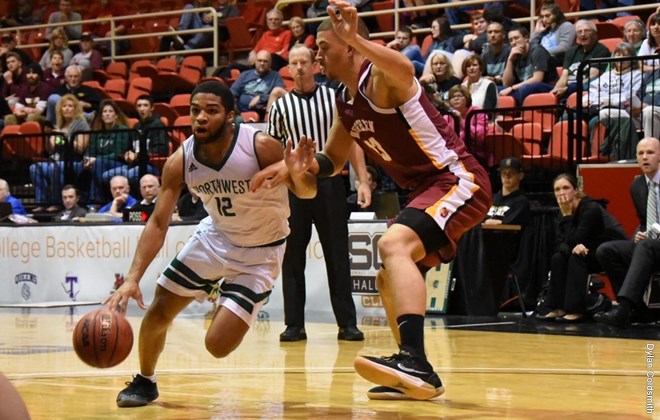 (Photo courtesy Northwest Athletics)
Northwest Missouri State men's basketball kicked off the 2018-19 campaign with a 72-70 overtime win against the defending NCAA Division II National Runner-Up, Northern State.
The Bearcats (1-0) trailed the Wolves by six points with less than nine minutes left in the game, but they fought back to force overtime.
In the extra period, the 'Cats hit eight of 10 free throws to pull out the win.
Redshirt freshman Trevor Hudgins led the way with 25 points, including 9-12 from the free throw line.
Joey Witthus added a double-double with 15 points and 10 rebounds, and Ryan Welty also pulled down 10 rebounds.