Bearcat Radio Network
Dec. 1, 2018Game | Basketball
Northwest 67, Nebraska Christian 48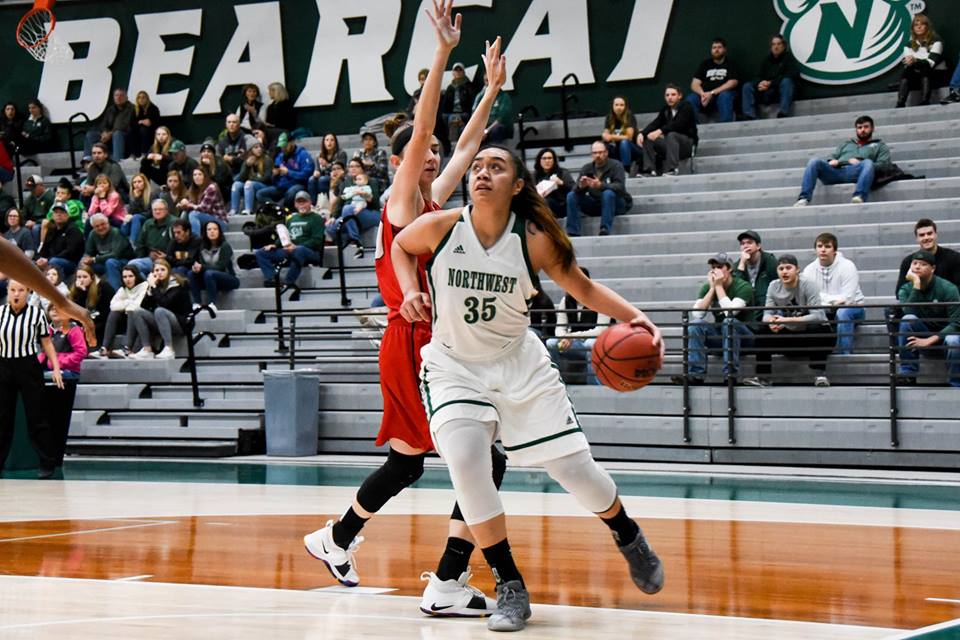 (Photo courtesy Northwest Athletics)
Northwest Missouri State earned back-to-back wins for the first time this season as they downed Nebraska Christian College 67-48 Saturday afternoon.
NCC knotted the game 16-16 early in the second quarter, but Northwest (3-4) held them scoreless during the following five minutes en route to a 14-0 run.
The Bearcats forced 22 Sentinel turnovers while limiting themselves to a season-low six giveaways in the win.
Jaelyn Haggard paced Northwest with 21 points, five steals and three assists.
Kendey Eaton added 15 points, and Kaylani Maiava reached double-digits with 10 points.
Erika Schlosser also passed out a career-high nine assists.
Northwest will open MIAA play Thursday evening against the undefeated Lincoln Blue Tigers. Pregame on KXCV 90.5 and KRNW 88.9 starts at 5:10pm, followed by tipoff at 5:30pm.