Bearcat Radio Network
Feb. 9, 2019Game | Basketball
Northwest 51, Lincoln 64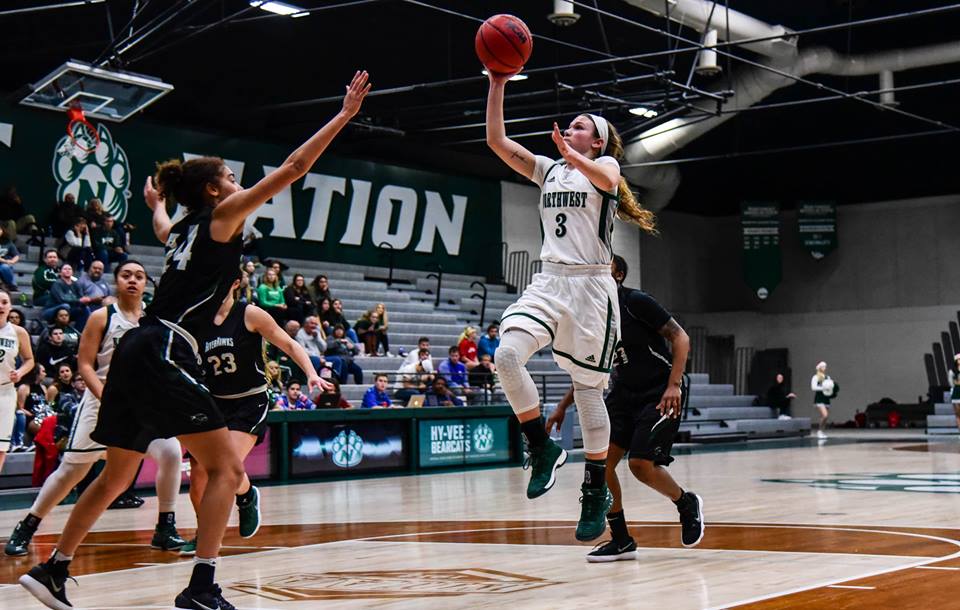 (Photo courtesy Northwest Athletics)
Lincoln opened up a lead on Northwest as the first quarter came to a close and never relinquished it in a 64-51 Blue Tiger win.
The Bearcats (7-15, 3-10 MIAA) trailed by just one point with 3:46 remaining in the opening frame after Kylie Coleman knocked down a three-pointer.
The Blue Tigers responded with an 8-2 run, and led by five as the quarter ended. Lincoln's advantage grew to as many as 13 points in the second quarter.
Northwest got back within five points of Lincoln in the third quarter, but was not able to get any closer.
Jaelyn Haggard led the Bearcats with 19 points. Mallory McConkey chipped in with 11 points.
The 'Cats return home Wednesday for a matchup with the defending NCAA Division 2 National Champions -- the Central Missouri Jennies. Gametime is set for 5:30pm with pregame on KXCV 90.5 and KRNW 88.9 at 5:10pm.