Bearcat Radio Network
Jan. 5, 2019Game | Basketball
Northwest 51, Central Oklahoma 47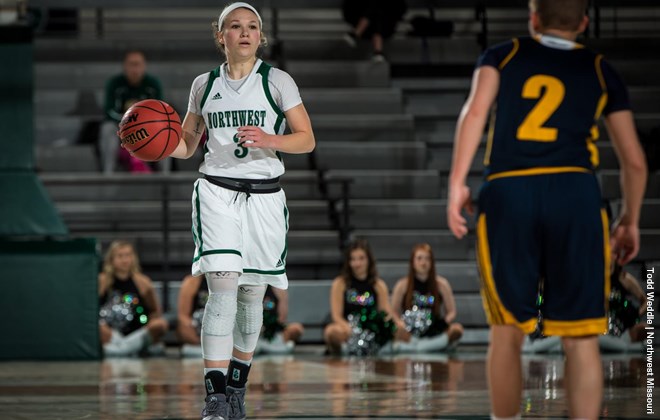 (Photo courtesy Northwest Athletics)
Northwest Missouri State dug in defensively Saturday afternoon and hung on for a 51-47 win over Central Oklahoma.
The win marks the first time the Bearcats (6-7, 2-2 MIAA) have consecutive conference road wins since the 2010-11 season.
The Bronchos climbed within one point of the Bearcats with 2:30 to play in the game, but Jaelyn Haggard hit three free throws in the final 12 seconds to finish UCO.
The 47 points is the lowest scoring output of the season for Central Oklahoma.
The 'Cats forced their will forcing 21 turnovers and only allowing UCO to shoot 32.6-percent from the field.
Haggard led Northwest with 16 points, and Kendey Eaton finished with 10 points.
The Bearcats are home Wednesday for a matchup with Emporia State. Opening tip is set for 5:30pm. The game can be heard on KXCV 90.5 and KRNW 88.9, with pregame starting at 5:10pm.