Bearcat Radio Network
Dec. 5, 2018Coaches Show
December 5 Coaches Show - Cross Country, Track, Basketball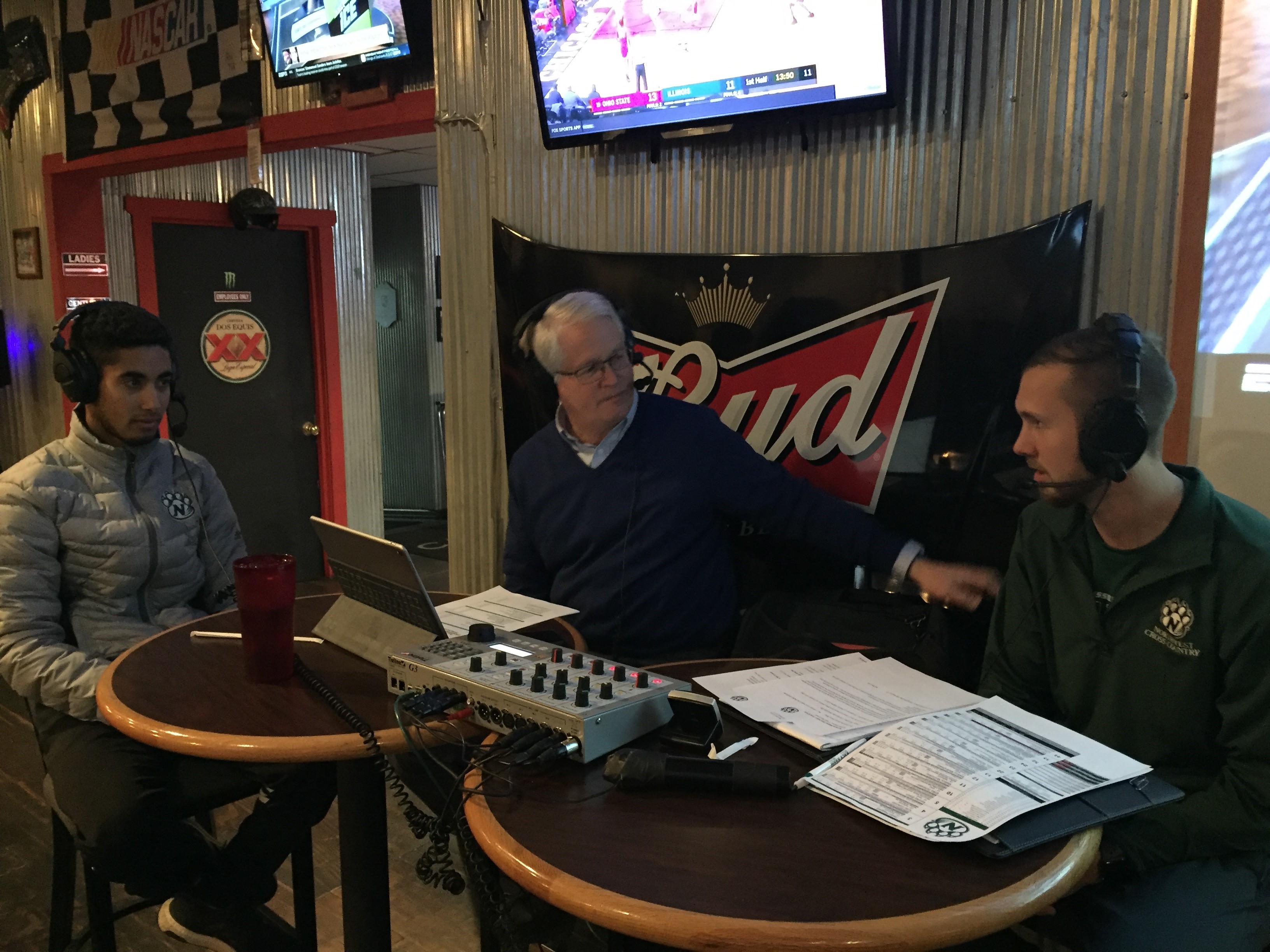 This week the Bearcat Coaches Show spoke with a newly crowned Northwest All-American, previewed the first indoor track meet to be hosted on the Northwest Missouri State University campus, and checked in on both Bearcat basketball teams ahead of the MIAA opener.
Northwest junior Karim Achengli reached a rare milestone last weekend becoming just the fourth men's cross country All-American at the school. Achengli finished 38th in the NCAA Division II National Championship in Pittsburgh, PA. He and coach Nick Gibson spoke with John Coffey during the program about the impressive feat.
Friday marks the start to the Mel Tjeerdsma Classic with 14 teams participating in the first athletic event at the Hughes Fieldhouse. Bearcat head coach Brandon Masters is in his first season leading the Northwest program while also organizing the competition. He joined the show to discuss the meet and what to expect from the Bearcats.
Austin Meyer heads into his first conference game as a head coach Thursday when Northwest hosts Lincoln University. The Bearcats are coming off back-to-back wins, and are expecting a good game against the 6-0 Blue Tigers. Meyer and junior guard Erika Schlosser stopped by the Coaches Show to breakdown the non-conference start and the upcoming MIAA contests.
Northwest Missouri State men's basketball remains at No. 2 in the NABC Coaches Poll. The Bearcats are off to a 8-0 start as they reach MIAA play. The first conference game pits Northwest against a Lincoln squad that returned four players that started a significant number of games one year ago. Head coach Ben McCollum and senior forward Dray Starzl spoke about the early conference matchup on Wednesday's show.
Full audio from the program is available above.