Local Sports
Jan. 14, 2023Game | NW Men's Basketball
Northwest 74, Newman 57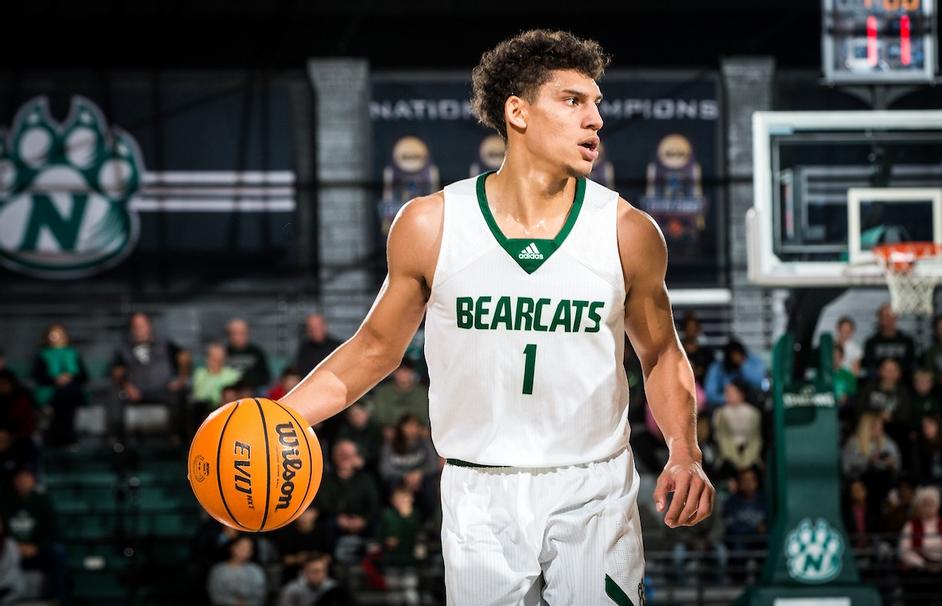 (Photo courtesy of Bearcat Athletics)
he Northwest Missouri State University men's basketball team bounced back with a 74-57 road win over the Newman University Jets Saturday at Fugate Gymnasium.
 
Northwest moves its season mark to 15-2 overall and 8-2 in MIAA play. Newman drops to 6-11 overall and 2-9 in league play. Northwest is 4-0 against Newman since the Jets joined the MIAA.
Northwest will return home to play a pair of games next weekend. Northwest and Central Missouri will match up Thursday at 7:30 p.m., followed by a Northwest contest with Lincoln on Saturday at 3:30 p.m.