Local Sports
Dec. 15, 2021Game | Basketball
Northwest 54, McKendree 29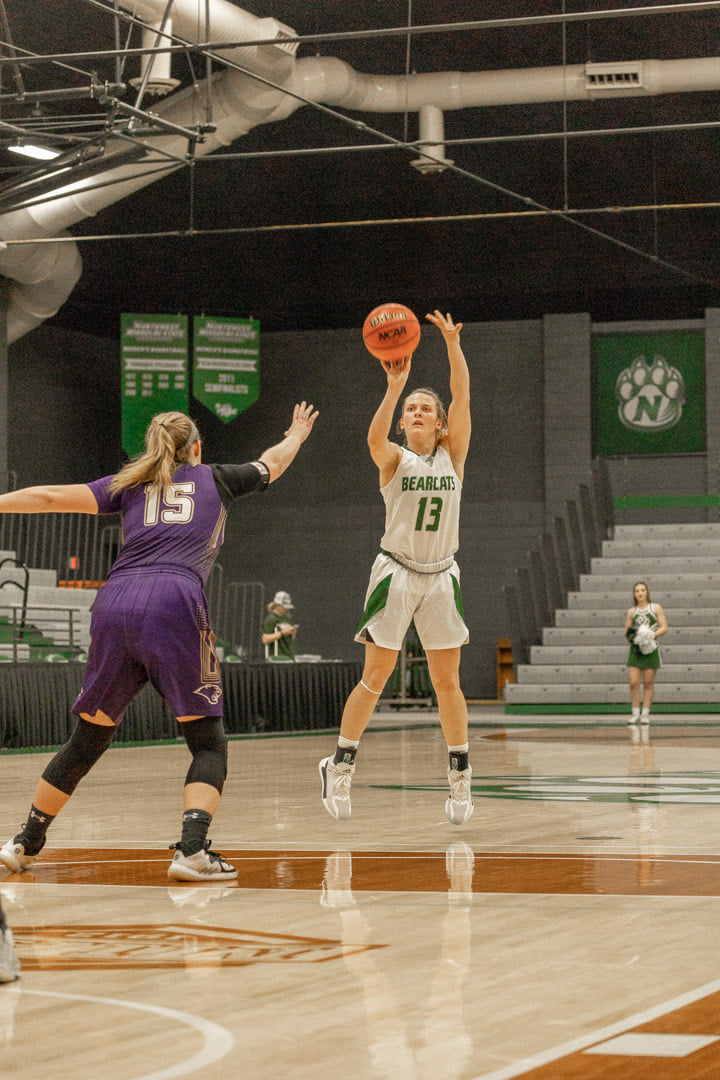 (Photo courtesy Northwest Athletics)
Northwest Missouri State shut down McKendree en route to a 54-29 win Wednesday night.
The Bearcats (8-2) held McKendree to its lowest scoring output of the season, and the fewest point total for a Northwest opponent since 2019.
The 'Cats allowed just 11 first half points, and used a 21-2 run that stretched from the end of the 2nd quarter through the start of the 3rd to pull away.
Jayna Green and Caely Kesten led Northwest with nine points apiece in the win.
Now at eight wins on the season, the Bearcats have surpassed their total number of victories from the 2020-21 campaign.
Northwest plays at home again Saturday at 1:30 against Missouri Western. Pregame on KXCV 90.5 and KRNW 88.9 begins at 1pm.