Local Sports
Oct. 2, 2021Game | Football
Northwest 30, Missouri Western 7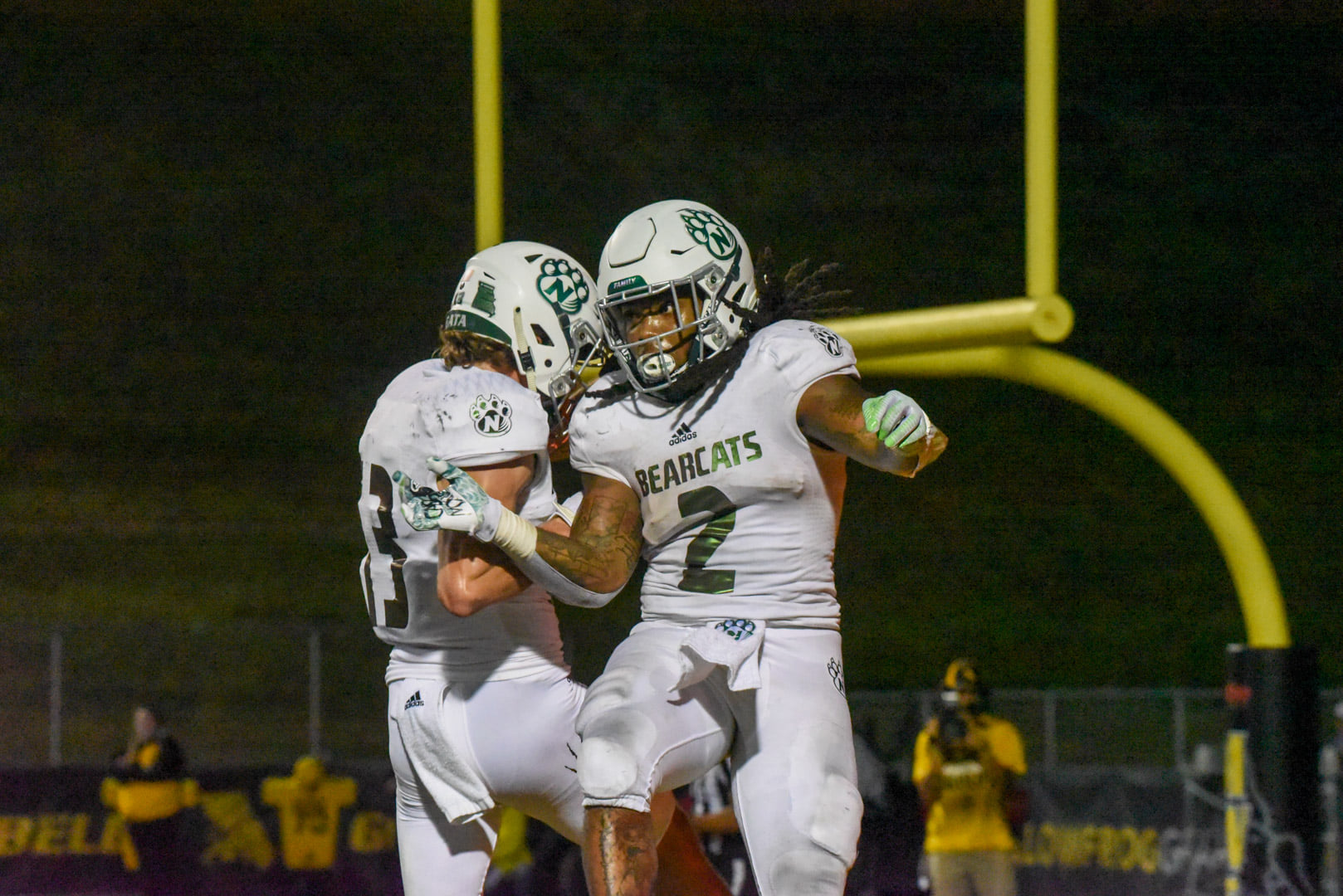 (Photo courtesy Northwest Athletics)
Northwest Missouri State reeled off 30-answered points and topped Missouri Western 30-7 for the eighth consecutive win over the MIAA rival.
The Bearcats (4-0) outgained the Griffons (2-3) 427 yards to just 101, including just eight rush yards for Western – their lowest output since only gaining nine yards against Southwest Baptist in 2001.
The lone score for Missouri Western came on the first Northwest drive of the game. On a first and 10 from the Griffon 42 yard line, Mike Hohensee appeared to have his pass batted to the turf by a defensive lineman. Western's Brandon Johnson picked the ball up and returned it 56 yards for a touchdown with the referees ruling it a Hohensee fumble.
On the following possession, Northwest marched 81 yards on seven plays, capped by a Hohensee to Cole Hembrough touchdown to tie the game.
Cole Lammel hit a field goal late in the first quarter to give the Bearcats a 10-7 lead.
Two more scores in the second quarter, an Al McKeller one-yard rush and a 17-yard pass to Imoni Donadelle, gave Northwest a 23-7 advantage heading into halftime.
After a scoreless third quarter, the 'Cats used a 14-play drive to go 93 yards for the game-sealing touchdown. Northwest used a run-heavy attack, putting the ball in the air just once on the possession. McKeller finished it off with a two-yard run into the end zone.
McKeller finished the game with 171 yards and two touchdowns on 28 carries.
Donadelle went for 105 receiving yards and a score on three receptions.
Northwest Missouri State hosts Pittsburg State Saturday at 1:30pm. Coverage on KXCV 90.5 and KRNW 88.9 begins at 11:30am with the Bearcat Tailgate Show, followed by Bearcat Gameday at 12:30pm.