Local Sports
Feb. 27, 2021Game | Basketball
Northwest 87, Fort Hays 62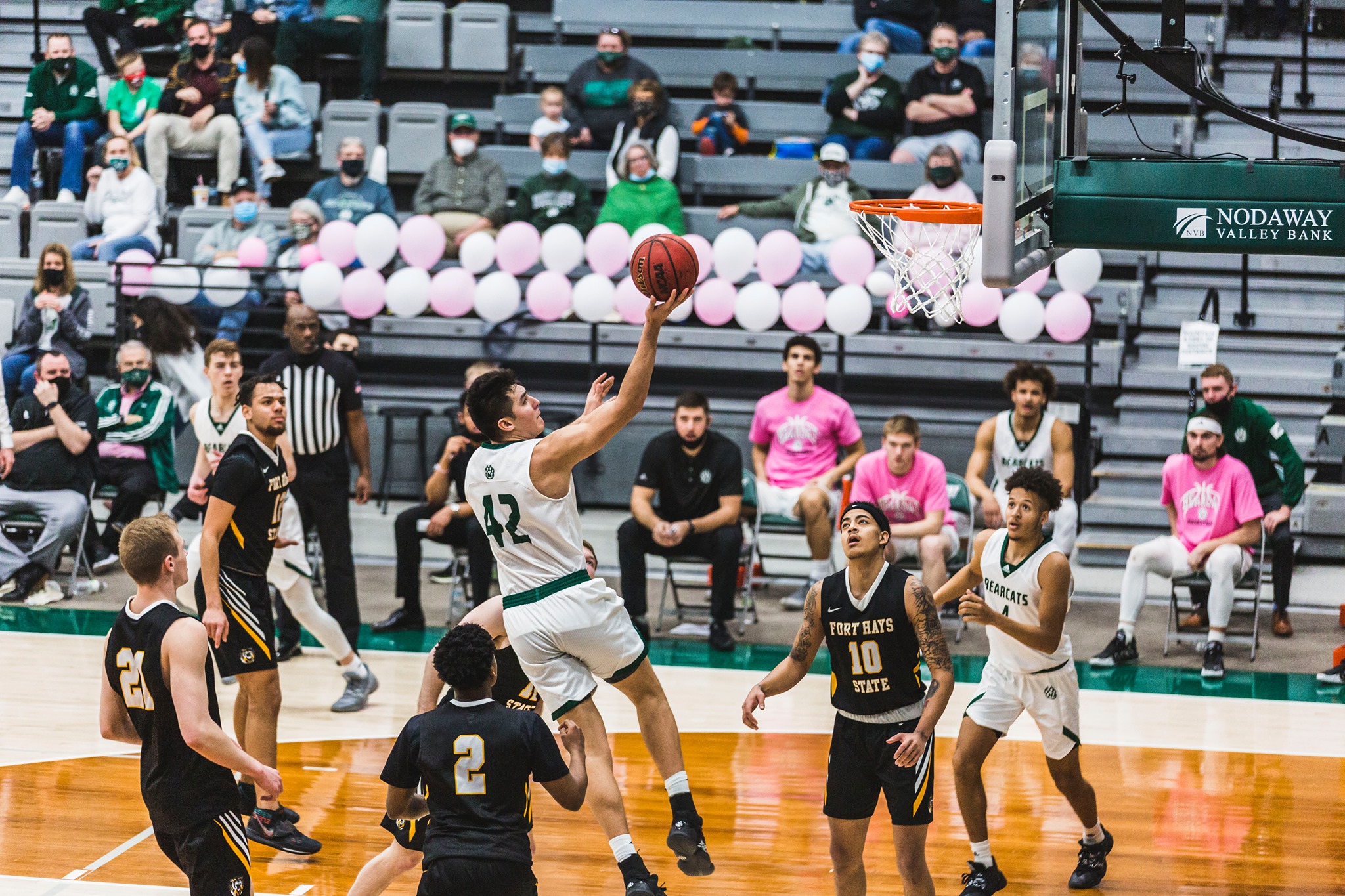 (Photo courtesy Gabi Brooks, Northwest Athletics)
Northwest Missouri State was red hot out of the game and buried Fort Hays State early on the way to a 87-62 in the regular season finale.
The Bearcats (21-1) shot 68-percent in the opening half and led 45-30 at the break.
Ten of Ryan Hawkins 24 points came in the first six minutes of the second half to extend the lead to 24 points and put it out of reach.
Northwest had five players score in double figures in the win.
Hawkins' 24 led all scorers as he hit 4-6 from three-point range and grabbed five rebounds.
Luke Waters was right behind him with 16 points. Trevor Hudgins had 14 points, and Wes Dreamer finished with 12. Diego Bernard's night ended with 10 points and nine assists.
Northwest now heads into the MIAA Tournament as the No. 1 seed and a chance to win its sixth straight conference tournament championship.