Bearcat Radio Network
Dec. 31, 2020Game | Basketball
Northwest 74, Northeastern State 55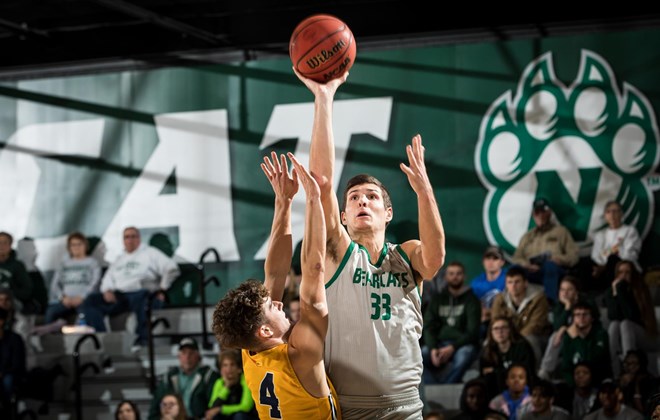 (File photo courtesy Northwest Athletics)
In its first action since December 5, the Northwest men's basketball team sent 2020 out in style with a 74-55 win at Northeastern State on New Year's Eve.
The Bearcats (4-0), in their return from COVID-19 protocols, used a 29-5 first half run to break the game open and lead it 42-15 at halftime.
Ryan Hawkins was one of three Bearcats in double-figures with 15 points. He also pulled down 14 rebounds for his first double-double of the season.
Trevor Hudgins finished with 14 points and eight assists, and Luke Waters scored 11 points as Northwest shot 50-percent from the field.
The win completes a perfect 25-0 mark for the 2020 calendar year. Lincoln Memorial was the only other men's college basketball team from any division to complete the feat.