Local Sports
Nov. 21, 2020Game | Basketball
Northwest 70, Rogers State 62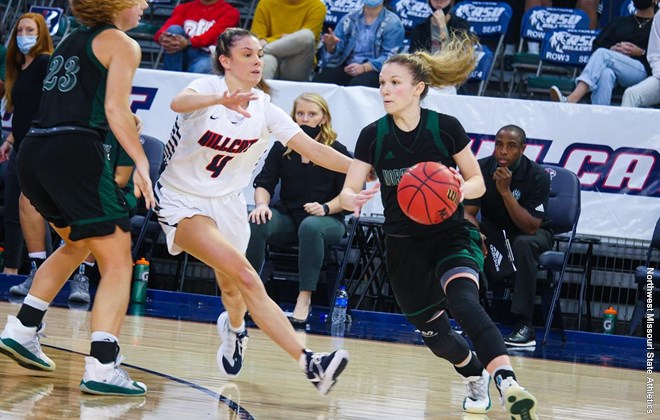 Photo courtesy Ryan Milke, Northwest Athletics
Northwest Missouri State women's basketball earned its first win of the season Saturday afternoon over Rogers State 70-62.
Senior guard Jaelyn Haggard caught fire hitting her first three three-point attempts leading the Bearcats (1-1) past the Hillcats (0-2).
With her first two buckets of the game, Haggard joined the 1,000 point club at Northwest. She continued to pile on as the game continued, finishing with 28 points – just two shy of her career-high.
Molly Hartnett added in a double-double – the first by a Bearcat freshman since 2013 – with 17 points and 10 rebounds.
Freshman Emma Atwood also had a career day with 10 points and eight rebounds.
Northwest plays its first home game December 3 against Central Missouri.