Local Sports
Jan. 19, 2021Game | Basketball
Northwest 51, Emporia State 58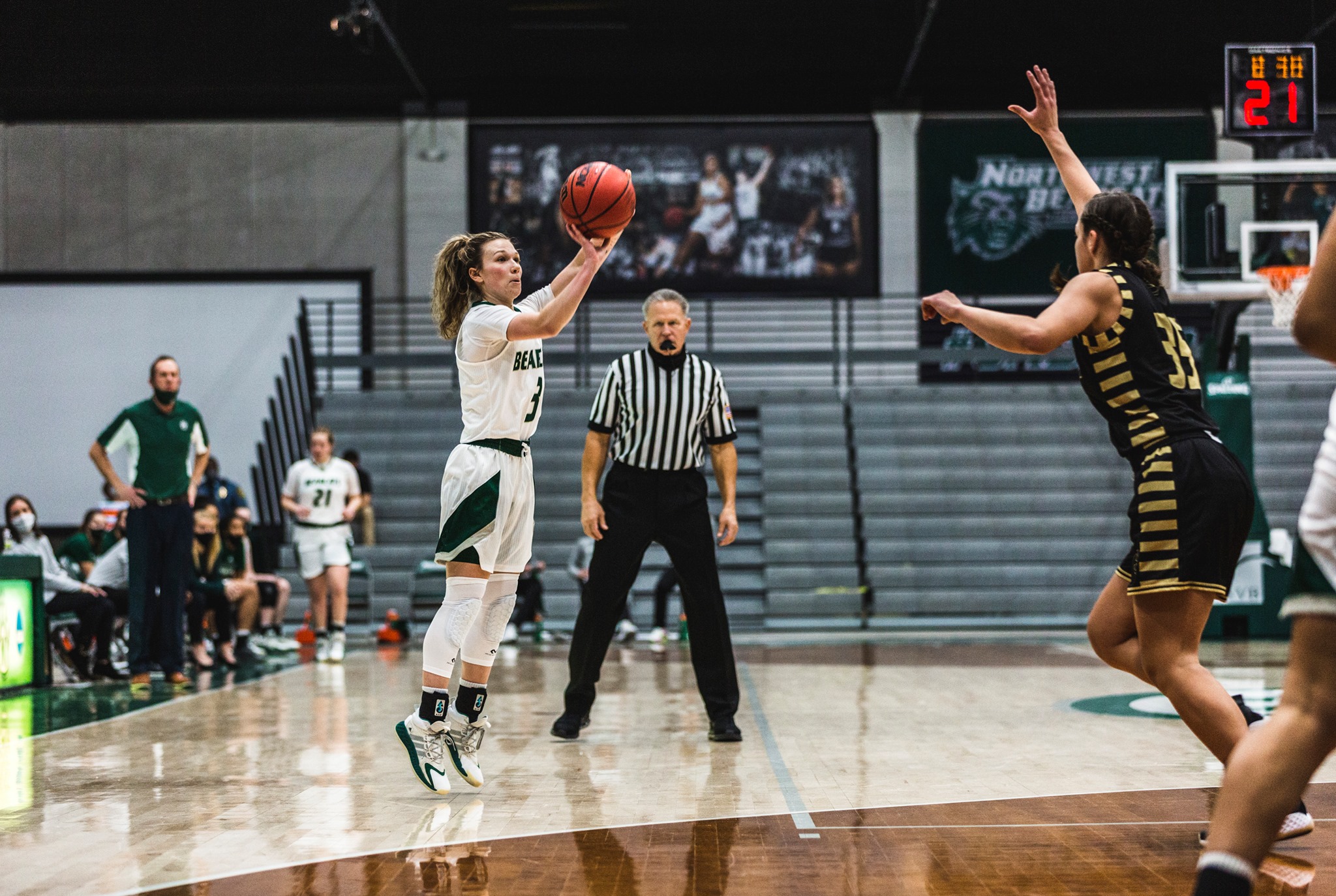 (Photo courtesy Gabi Brooks, Northwest Athletics)
Northwest Missouri State led Emporia State for nearly 22 minutes Tuesday evening inside Bearcat Arena, but the Hornets used a late run to defeat the 'Cats 58-51.
In their first home game since December 5, the Bearcats (3-6) opened a 10-point late in the third quarter. The Hornets (6-2) got back within seven points entering the fourth quarter and managed to take the lead on a three-pointer with 4:39 remaining. Jillian Fleming hit a layup to tie it with 3:20 to play in the game. From that point, Emporia State ended the game on a 7-0 run with all the scoring coming from sophomore point guard Tre'zure Jobe.
The 58 points and 37.5-percent shooting for ESU are each the second-lowest outputs of the season for the club that averages 70.9 points per game.
Jaelyn Haggard paced Northwest offensively scoring 14 points.
Kylie Coleman and Molly Hartnett each scored 8 points apiece.
Jayna Green finished with 4 points, 10 rebounds and 4 assists, while Mallory McConkey had 6 points, 9 rebounds and 5 assists.
Northwest is home again Thursday against Newman at 5:30pm. Pregame on KXCV 90.5 and KRNW 88.9 begins at 5pm.