Local Sports
Feb. 27, 2021Game | Basketball
Northwest 47, Fort Hays State 70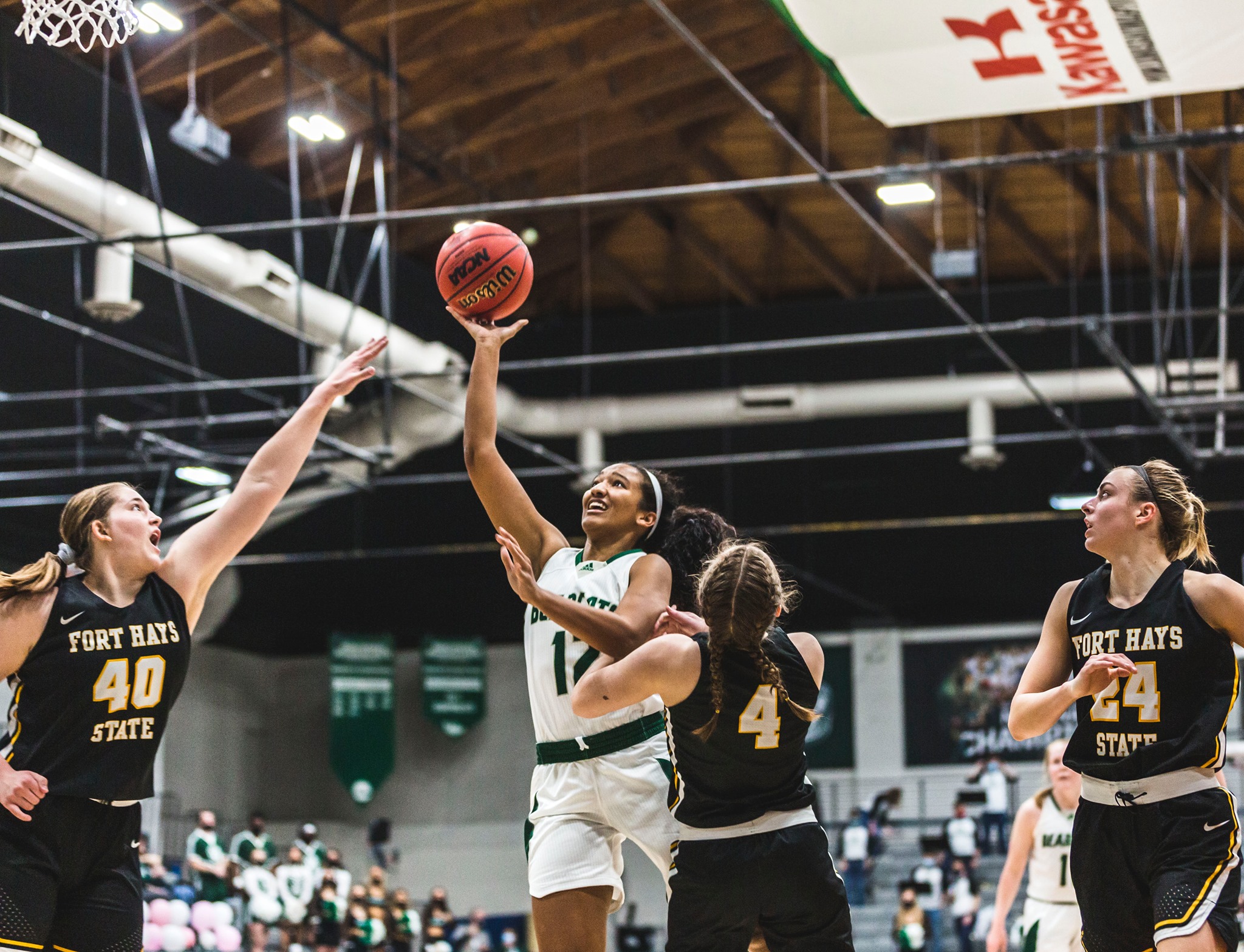 (Photo courtesy Northwest Athletics)
No. 5 Fort Hays State used a big second quarter to pull away from Northwest 70-47 Saturday afternoon in the final regular season game of the year.
The Bearcats (7-15) trailed by nine points at the end of the first quarter, but a 23-6 run by the Tigers allowed them to pull away and take a 42-19 lead into halftime.
Molly Hartnett was the only Bearcat to score in double figures with 10 points.
Jillian Fleming scored seven points off the bench.
Jayna Green finished with four points, six rebounds and four blocked shots.
Northwest ends the year with the program's most conference wins since the 2013-14 season.