Local Sports
Dec. 10, 2020Game | Basketball
Northwest 30, Drake 82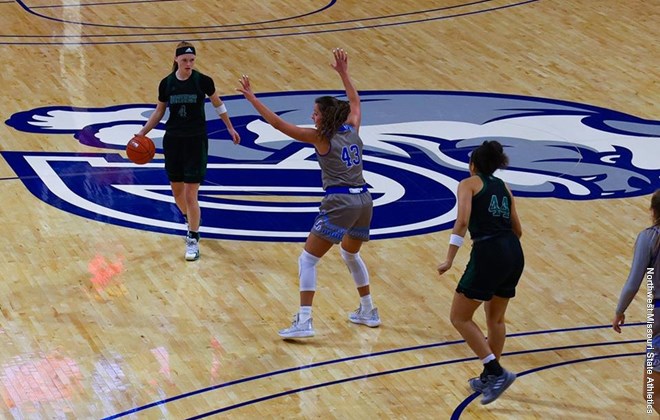 (Photo courtesy Northwest Athletics)
Drake's offensive firepower was too much for Northwest Thursday evening in an 82-30 exhibition loss in Des, Moines, IA.
The Bearcats (2-2) led the Bulldogs (2-2) 9-6 with 5:28 remaining in the first quarter after a Kylie Coleman three-pointer.
Drake closed the quarter on a 13-0 run to take control of the game.
Northwest Missouri State returns to MIAA action Saturday afternoon with a matchup against Missouri Western. Game time is set for 1:30pm. Pregame on KXCV 90.5 and KRNW 88.9 begins at 1pm.