Local Sports
Oct. 17, 2019Coaches Show | Football, Volleyball
October 17 Coaches Show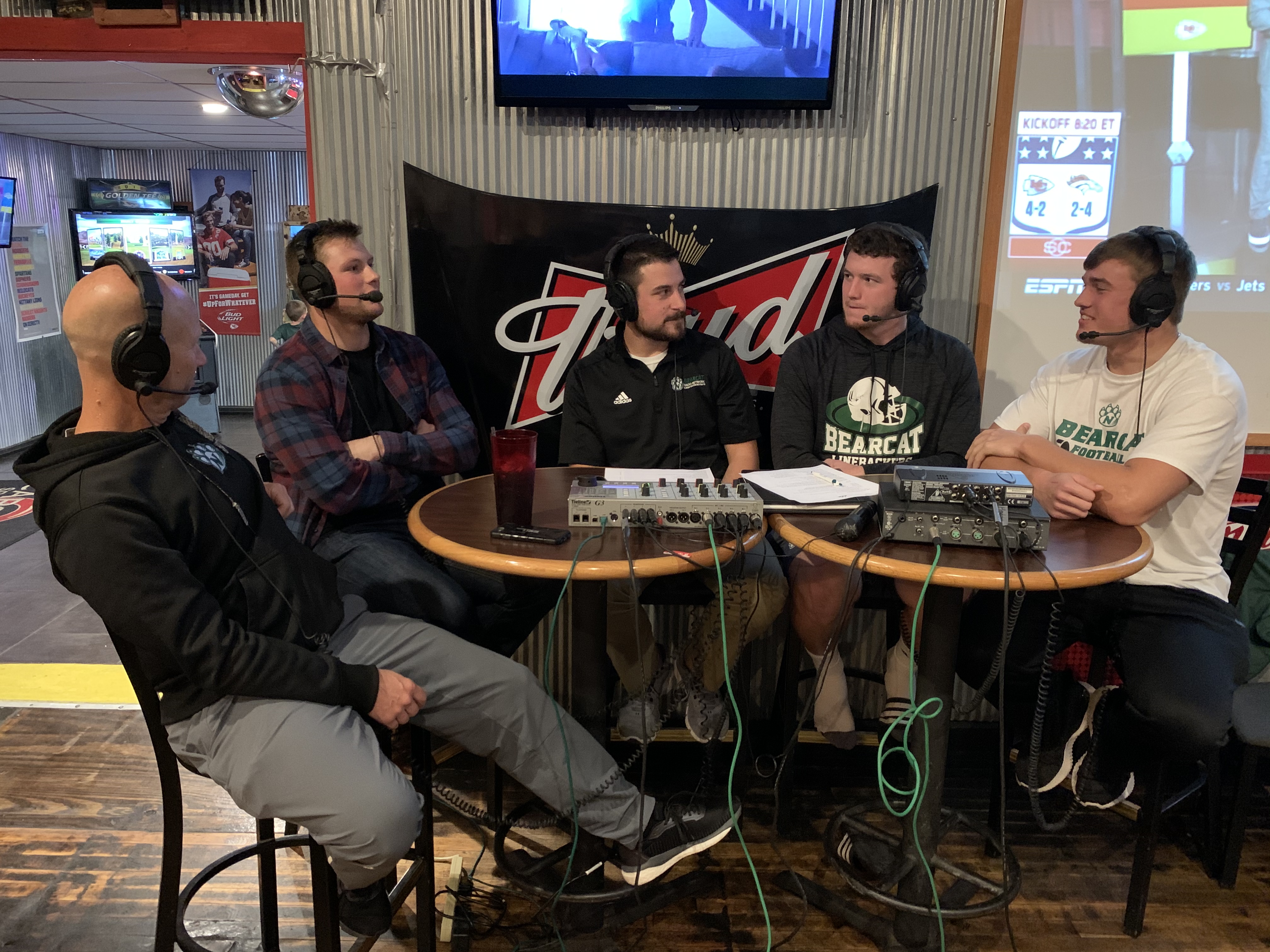 Northwest Missouri State University volleyball's upcoming road trip and a win at Arrowhead Stadium for Bearcat football were highlighted during the latest edition of the KXCV-KRNW Bearcat Coaches Show.
Amy Woerth, head coach of No. 14 Northwest volleyball, joined the program to discuss matches with Emporia State and No. 4 Washburn on Friday and Saturday. Woerth also spoke about the chance to hit the reset button for the team as they embark on the second half of their conference schedule.
Northwest head football coach Rich Wright and linebackers Andy Hessler, Jackson Barnes and Sam Phillips were also on the show fresh off their sixth win of the season. The Bearcats now turn their attention to another run-heavy offense in Nebraska Kearney.
Full audio from each interview on the show is available above.