Bearcat Radio Network
Feb. 15, 2020Game | Basketball
Northwest 95, Pittsburg State 60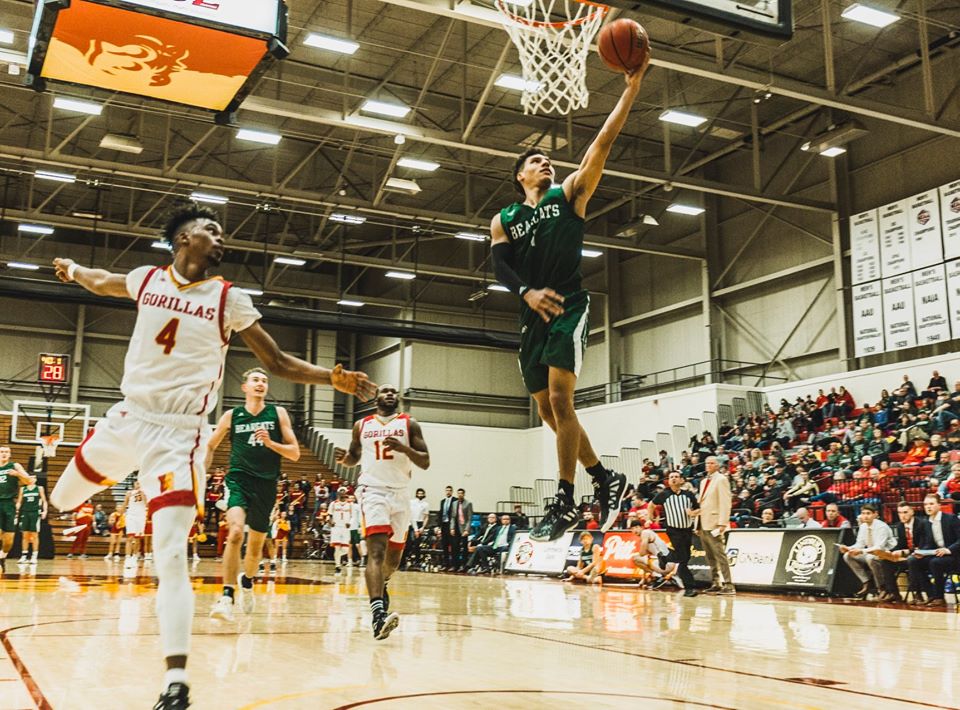 (Photo courtesy Gabi Brooks, Northwest Athletics)
Northwest Missouri State men's basketball dismantled Pittsburg State 95-60 Saturday afternoon in Pittsburg, KS.
The Bearcats (24-1, 14-1 MIAA) shot 76-percent (19-25) from the field in the first half to open a 49-23 halftime lead.
Trevor Hudgins led all scorers with 28 points. The sophomore guard is averaging 32.3 points over his last three games.
Ryan Hawkins also added 23 points and nine rebounds.
Diego Bernard capped the game with seven points, eight assists, five rebounds and two steals.
Northwest holds a two-game lead on Missouri Southern in the MIAA standings. A win for the Bearcats over the Lions Thursday will clinch their seventh straight regular season conference title.
Game time Thursday is set for 7:30pm. Pregame on KXCV 90.5 and KRNW 88.9 begins at 7pm.