Bearcat Radio Network
Feb. 25, 2020Game | Basketball
Northwest 92, Missouri Western 69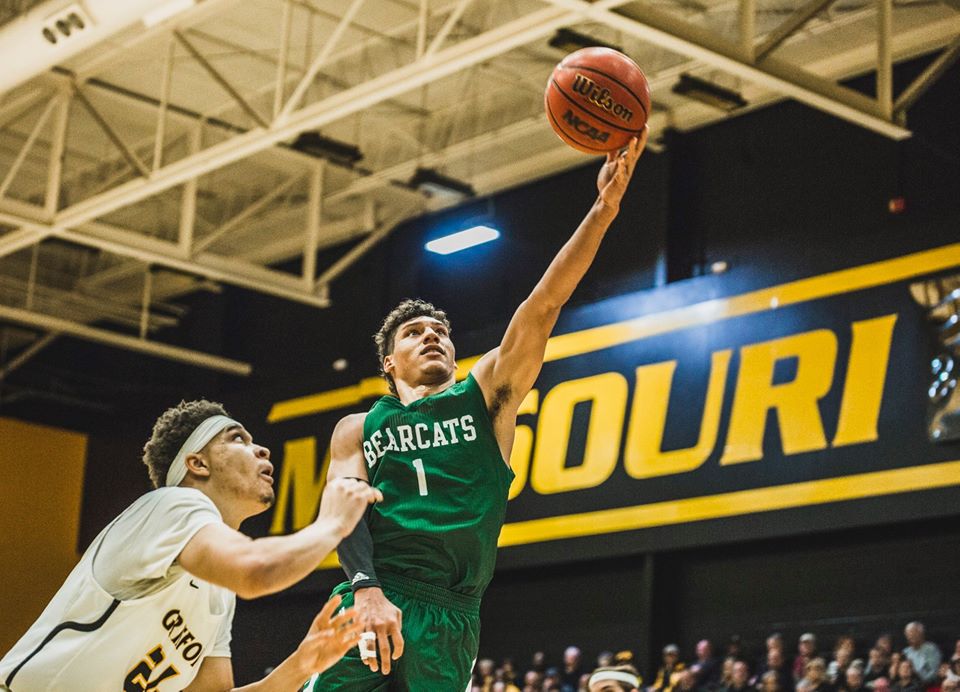 (Photo courtesy Gabi Brooks, Northwest Athletics)
Northwest pounded rival Missouri Western on its home floor 92-69 Tuesday evening for the Bearcats' 19th straight win.
In front of a record crowd of 4,250 at the MWSU Fieldhouse, Northwest (27-1, 17-1 MIAA) trailed by three points just five minutes into the game, but took the lead on a 14-3 run and never let it go. The Bearcats cruised into halftime leading by 18 points.
The Northwest advantage grew to 31 points in the second half as they sealed their 15th straight win over Missouri Western.
Trevor Hudgins led the Bearcats with 28 points.
Ryan Hawkins recorded 25 points and seven rebounds, and Diego Bernard added 11 points and nine rebounds.
Northwest completes the regular season at home Thursday against Washburn. Opening tip is set for 7:30pm. Pregame on KXCV 90.5 and KRNW 88.9 begins at 7pm.