Bearcat Radio Network
Feb. 22, 2020Game | Basketball
Northwest 73, Pittsburg State 64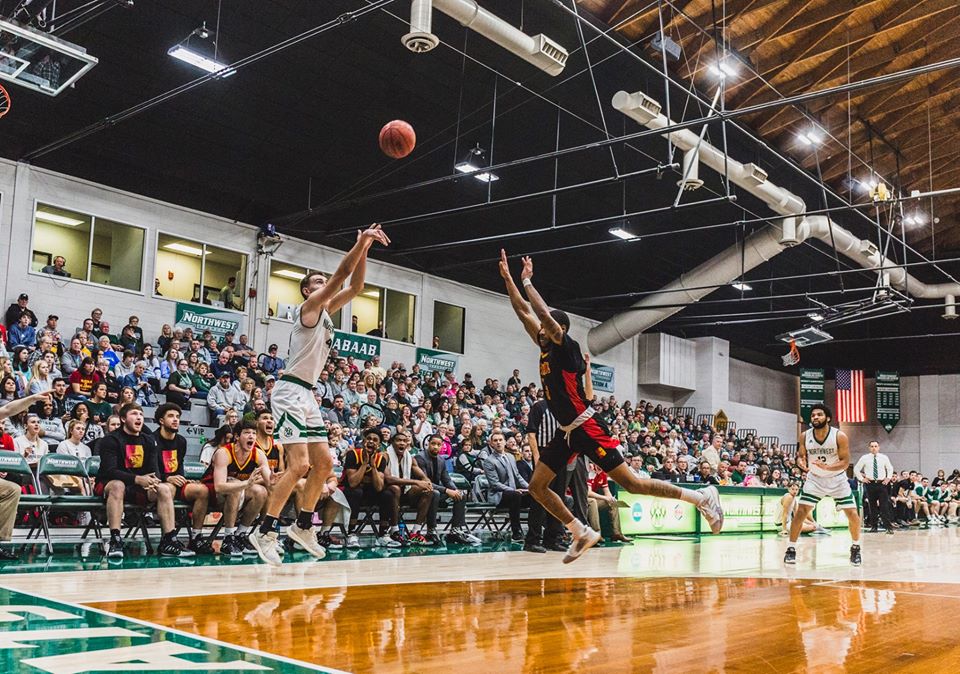 (Photo courtesy Gabi Brooks, Northwest Athletics)
Northwest men's basketball overcame a sluggish first half to down Pittsburg State 73-64 Saturday afternoon.
The Bearcats (26-1, 16-1 MIAA) trailed by four at halftime, but jumped in front on an 8-2 run early in the second half.
Northwest shot 32-percent (8-25) in the first 20 minutes, but opened things up hitting 56.7-percent (17-30) in the second half.
Ryan Hawkins led all scorers with 25 points.
Diego Bernard posted his third double-double of the season with 16 points and 10 rebounds. Trevor Hudgins also added 16 points in the win.
The Bearcats are on the road Tuesday to face Missouri Western. Tip off is set for 7:30pm. Pregame on KXCV 90.5, KRNW 88.9 begins at 7pm.