Bearcat Radio Network
March 4, 2020Game | Women's Basketball
Northwest 71 - Central Oklahoma 67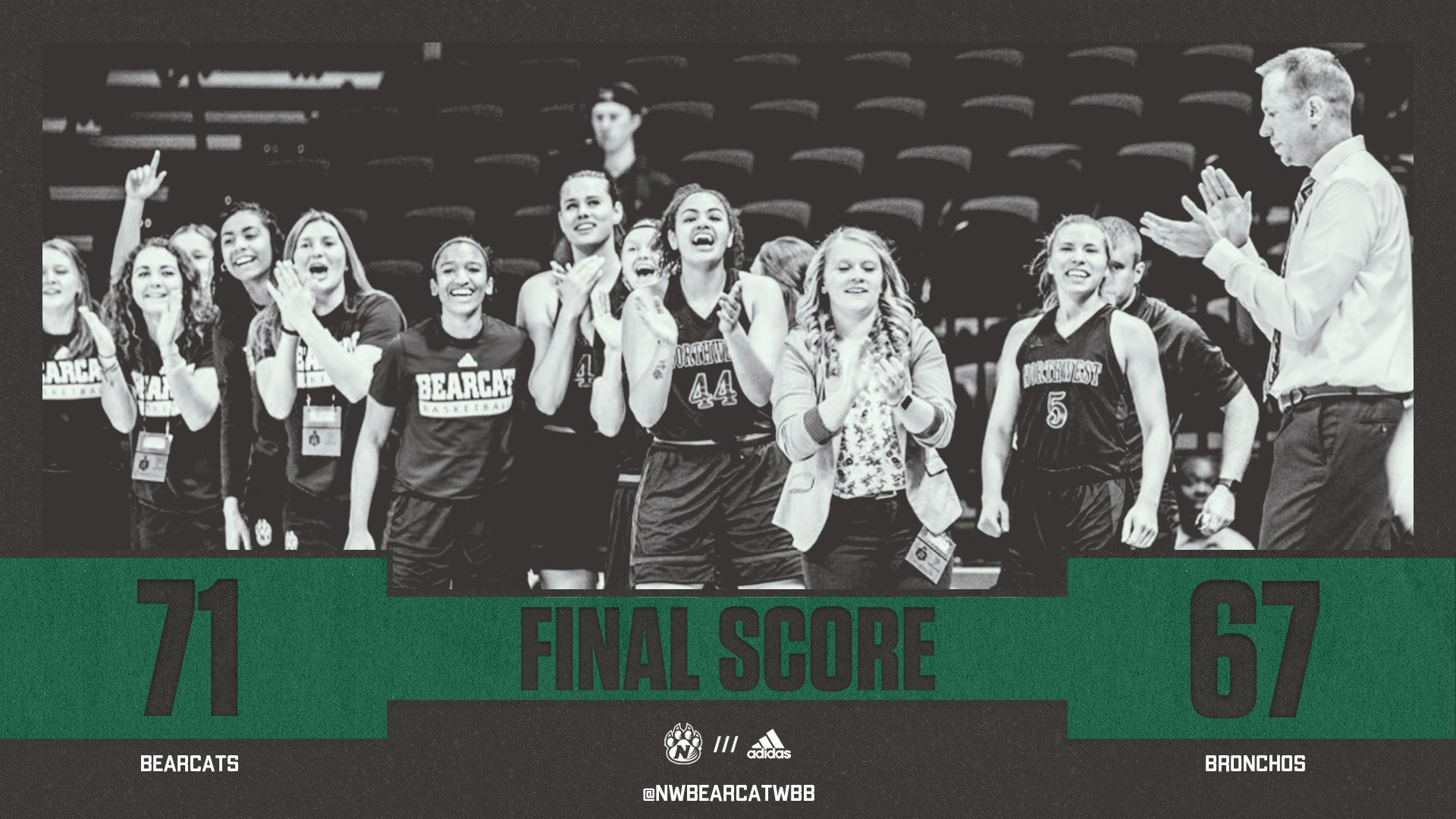 (Photo courtesy of Bearcat Athletics)
Kansas City, MO - The No. 10 seeded-Northwest Missouri State Bearcats women's basketball team upset the No. 7 seeded-Central Oklahoma Bronchos in the opening round of the MIAA post season tournament, 71-67.
Northwest used an 18-0 run late in the first quarter and early in the second to take the lead and then held off the Bronchos with several clutch free throws late for the win.
The Bearcats were 20 of 22 at the free line. Northwest defeated UCO in Edmond earlier this year and Bearcat assistant coach Addae Houston says Northwest went into the game confident they could win.
Northwest was led by Jaelyn Haggard with 24 points; she was 5 of 9 on 3 point opportunities and 7 of 7 at the free line. Mallory McConkey added 19 points and was also 7 of 7 at the line.

The No. 10 seeded-Bearcats will take on the No. 2 seeded Emporia State Hornets in the quarterfinals of the MIAA Tournament this afternoon at 2:15 p.m in Kansas City. Emporia State took the win in the only matchup in the regular season, 79-66, in Emporia. Jaelyn Haggard had 19 points in the first matchup. We'll have the broadcast on KXCV/KRNW beginning at 1:45 from Municipal Auditorium in Kansas City.