Bearcat Radio Network
Feb. 13, 2020Game | Basketball
Northwest 61, Missouri Southern 67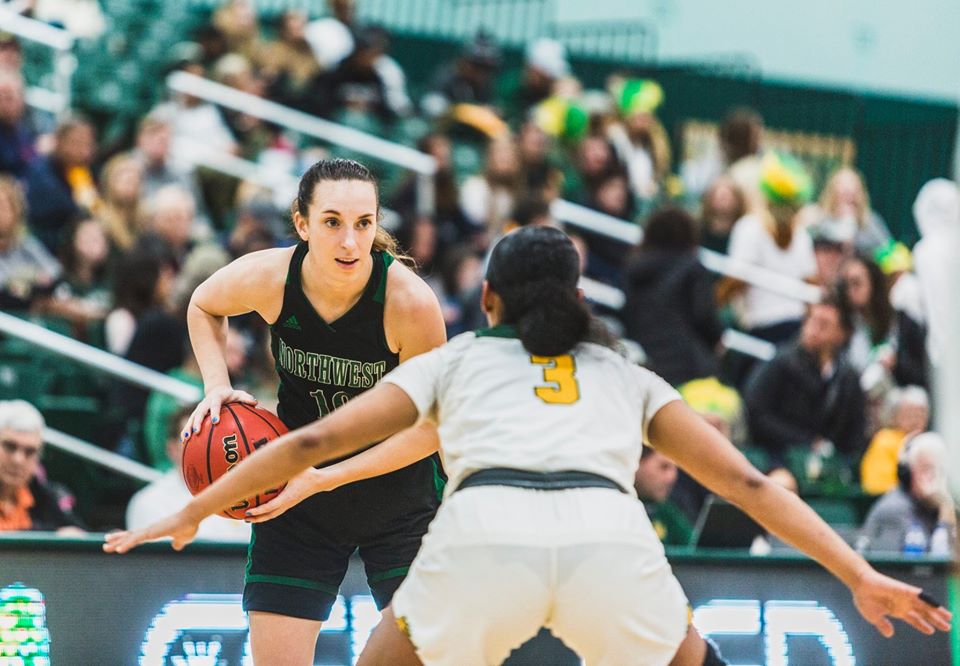 (Photo courtesy Gabi Brooks, Northwest Athletics)
Northwest and Missouri Southern went back and forth throughout the night in Joplin, but one last push by the Lions in the fourth quarter gave them enough breathing room for a 67-61 win on their home floor.
The Bearcats (11-12, 6-8 MIAA) trailed by four with 5:39 left in the game, but a quick 7-2 run capped by a Destiny Cozart three-pointer extended the lead to nine points. Both teams were scoreless for more than two minutes before Mallory McConkey and Jaelyn Haggard knocked down back-to-back threes to cut the deficit to three points with 29 seconds to play.
Cozart hit three of four free throws for Southern to seal the game.
McConkey led Northwest with 19 points and six rebounds.
Haggard scored 12 points on 4-6 three-point shooting. She is 20-36 from beyond the arc over the last five games.
Kylie Coleman also finished with 12 points and six rebounds.
Northwest is on the road again Saturday facing Pittsburg State. Game time is 1:30pm. Pregame begins at 1pm.