Bearcat Radio Network
Feb. 8, 2020Game | Basketball
Northwest 59, Lincoln 45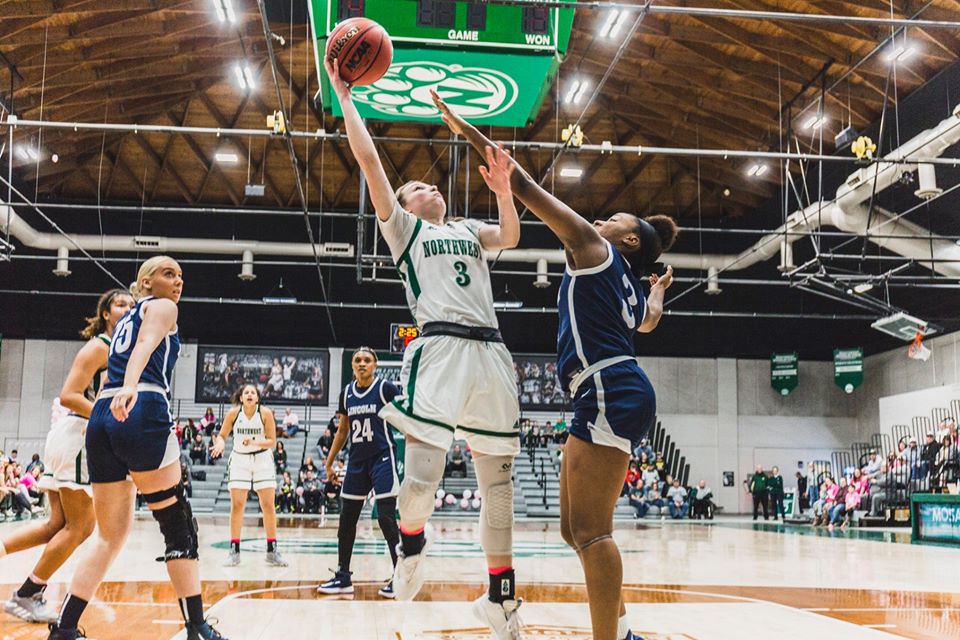 (Photo courtesy Gabi Brooks, Northwest Athletics)
Northwest completed a season sweep of Lincoln Saturday afternoon in a 59-45 win.
The Bearcats (11-11, 6-7 MIAA) reached their highest win total since 2012-13 with Saturday's victory.
Northwest trailed 5-2 in the opening minutes of the game, but the 'Cats went on a 12-1 run in the final five minutes of the first quarter to take a lead they wouldn't relinquish.
Jaelyn Haggard led all scorers with 16 points, including 4-7 shooting from three-point range. Haggard is 16-30 from behind the arc over the last four games.
Paityn Rau scored 10 of her 12 points in the second half, and Mallory McConkey added 10 points and five rebounds.
The win expanded Northwest's advantage on Missouri Southern for the ninth spot in the conference standings by two games. The Bearcats face the Lions in Joplin Thursday at 5:30pm. Pregame on KXCV 90.5 and KRNW 88.9 begins at 5pm.