Local Sports
Dec. 6, 2018Game | Basketball
Northwest 85, Lincoln 78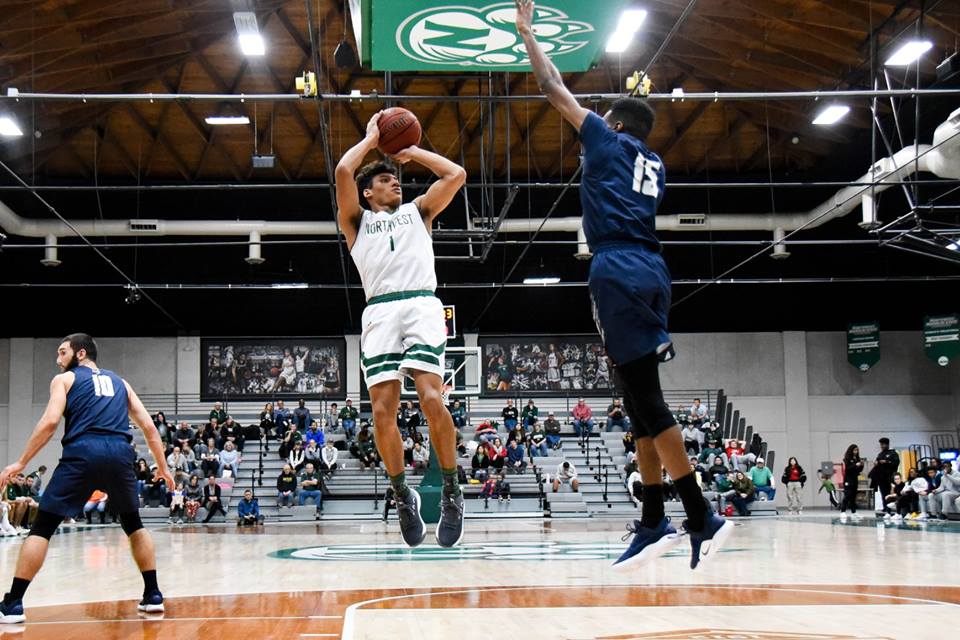 (Photo courtesy Northwest Athletics)

Northwest Missouri State men's basketball withstood a late push from Lincoln to hold on for a 85-78 win in the MIAA opener.
The Bearcats (9-0, 1-0 MIAA) hit nine of 10 free throws in the final minute to keep the Blue Tigers at bay. Northwest led by 15 points midway through the second half, but Lincoln cut the deficit to five points with 2:58 remaining and later down to four with 35 seconds left in the game.
Ryan Hawkins posted his fifth double-double of the season scoring 18 points on six of seven shooting to go along with 13 rebounds. The Atlantic, IA native leads the MIAA with 10.9 rebounds per game. He also played all 40 minutes for the 'Cats Thursday night.
Trevor Hudgins finished with 22 points and five assists, and Joey Witthus scored 15 points in the second half for Northwest.
The Bearcats are back on their home floor Saturday afternoon for a matchup with Lindenwood. Tipoff is set for 3:30pm on KXCV 90.5 and KRNW 88.9.