Local Programming
July 24, 2021Feature
50th Birthday Bash-42nd Fire Anniversary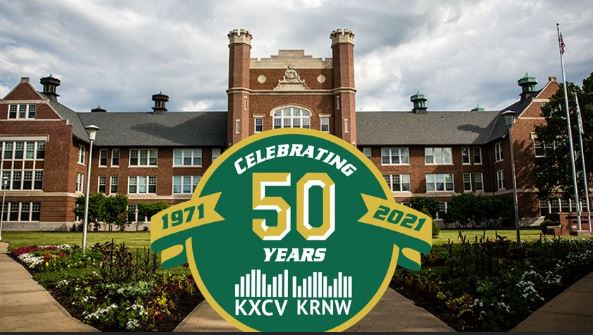 Today we remembered the Administration Building Fire as part of KXCV's 50th birthday observance. There was  a live broadcast from 11am-12pm with alumni who were there during and after the fire of 1979.
KXCV was located in the Administration Building from 1971 to 1979. The studios were destroyed by the fire, but KXCV broadcast live the next day from the former tower site located at what is now the CIE parking lot.
Food and giveaways were available, and Fireman Phil brought the fire truck that was purchased as a result of the Admin Building fire. The MO Highway Patrol also conducted child seat safety inspections.
To hear the audio of the live broadcast with the KXCV-KRNW alumni, click the link above.
click photo to enlarge