All Things Northwest
May 14, 2019All Things Northwest
May 2019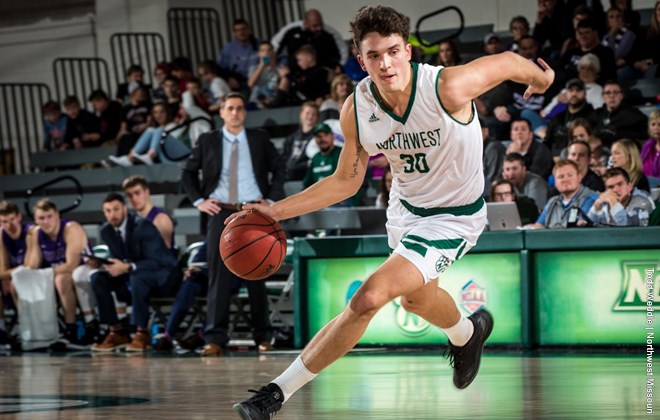 May's edition of All Things Northwest looked back at the 2018-19 Northwest Missouri State University's men's basketball season.  Northwest President, Dr. John Jasinski, spoke to Bearcat men's basketball coach Ben McCollum and Northwest forward Joey Witthus.
The Bearcats went 38-0 and won the Division II National Championship for the second time in three years.  Dr. J asks coach and Joey what their experiences were like with the fans, the road to the championship, the Elite 8, future plans, and what stands out to them about the season.
Highlights from the interview:
Coach McCollum says the game that woke them up and got them over the top was against Missouri Western.  He also said that he will remember the amount of joy they brought to the community.  Besides the obvious memories made, he remembers the moment that he decided he wanted to make history.
Joey Witthus says the fans meant everything.  They gave the team momentum and traveled with them.  During the regional championship that Northwest hosted, the fans gave them the extra motivation to get things done.  He said that after arriving at the Elite 8, they had a moment of fun with all the hype, but for the team it was all business and they stayed focused.  What stands out for Joey is obviously going undefeated and winning the national championship, but also all the memories and fun he had with his teammates that hung out and were always together.
For the complete interview, click the link above.