All Things Northwest
Feb. 12, 2019All Things Northwest
February 2019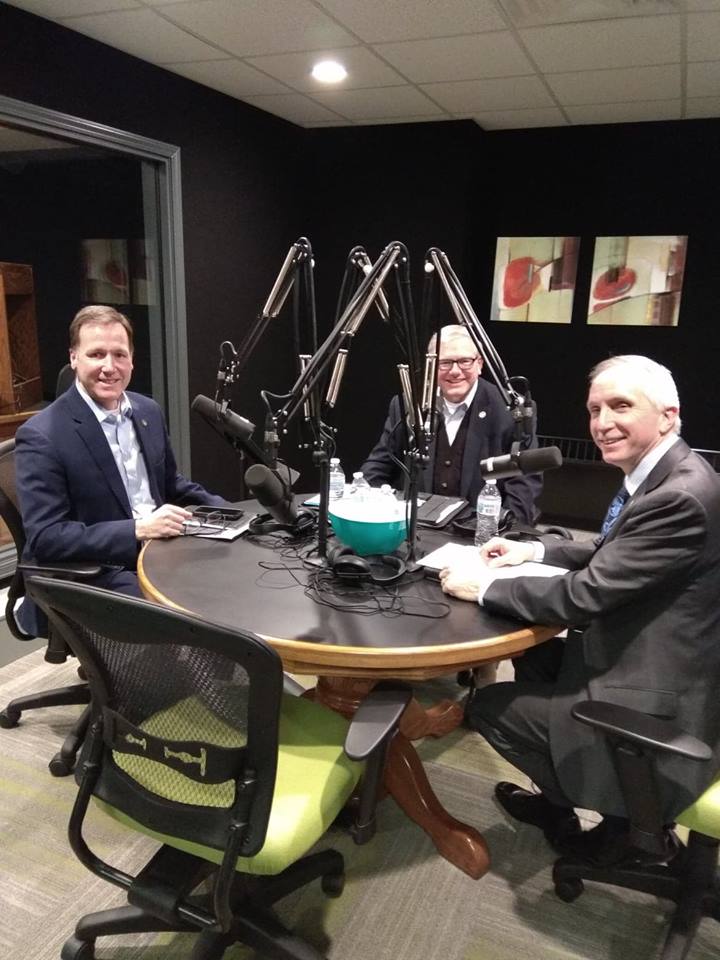 (From Left to Right: State Representative Allen Andrews, State Senator Dan Hegeman, Dr. John Jasinski)
The February edition of All Things Northwest features discussions about sustainability at Northwest and a discussion of legislative issues.
In the first segment, Dr Jasinski's guests are Northwest Facility Services Allen Mays, John Viau, and Chris Redden and they talk about sustainability practices at Northwest Missouri State University. 
Allen Mays is the Associate Vice President of Capital Programs and Facility Services of Northwest Missouri State University.  John Viau is the Sustainability Coordinator.  Chris Redden is the Hardscape & Recycling Supervisor.
Sustainability means moving forward today and not impeding our ability to move forward tomorrow.  Northwest started a practical program of sustainability over 35 years ago. According to John Viau, today, sustainability means energy conservation, waste management & recycling, and student outreach - bringing students to the green economy.
In the second segment, State Senator Dan Hegeman and State Representative Allen Andrews join President Jasinski and give their impression of the first month of state legislature.
According to these advocates of the state and Dr. Jansiski, the critical governor priorities are transportation/infrastructure and workforce development.  Senator Hegeman mentions that the governor has proposed that general revenue be used for transportation.  He states that the governor's efforts to do this are both bold and unique. Rep. Andrews talks about Great Northwest Days and Clean Missouri.
Senator Hegeman has been appointed Chairman of the Senate Appropriations Committee which is basically the budget committee. Representative Andrews has been reappointed as Chair of Small Business and to the Education Appropriations Committee. He continues to work on the Budget Committee and has newly joined the Ethics Committee.                         
For the full interview, click above.