News Brief
Jan. 28, 2022Maryville, Mo. |  By: Jacob Coffman
St. Francis announces focus for this year's gala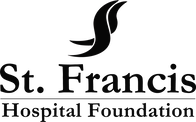 MARYVILLE, Mo. - The annual fundraising gala for the St. Francis Hospital Foundation is happening next month.
Director of Development with the Foundation Megan Jennings says the focus of this year's gala will be to create a patient assistance fund.
Jennings says the event is available both in-person for a limited number of attendees and online through a virtual livestream experience.
The gala will be held on Feb. 19 at the Mozingo Lake Conference Center. More information is available at bidpal.net/rise22.