News Brief
Jan. 28, 2022Maryville, Mo. |  By: Jeremy Werner
Gov. Parson visits Northwest, talks education funding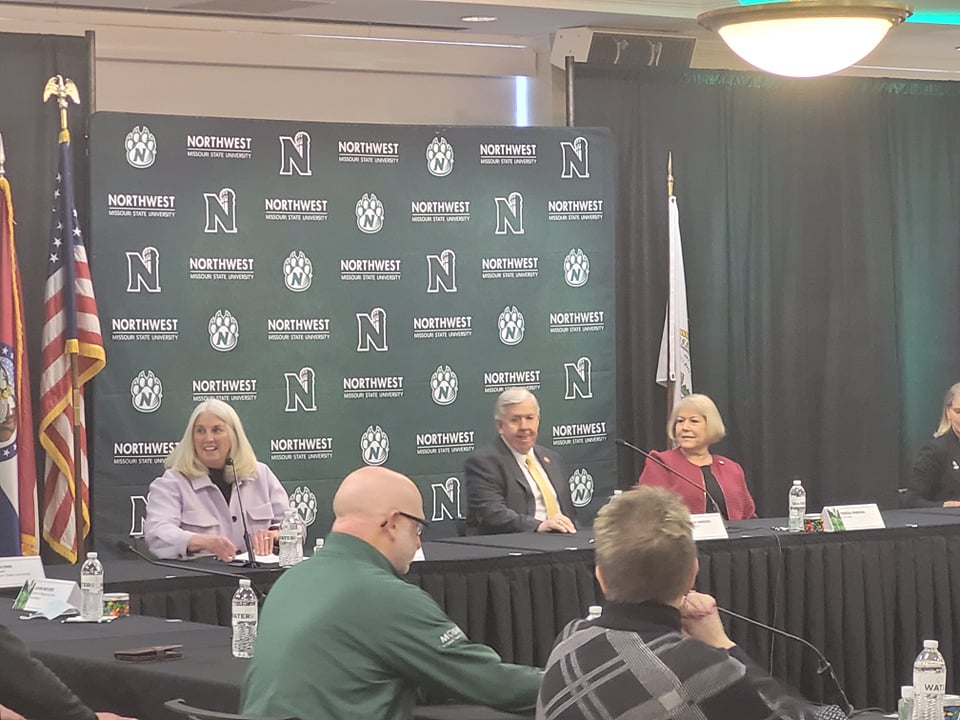 MARYVILLE, Mo. - Governor Mike Parson says he's focused on improving education over the next three years.
That was his message to Northwest Missouri State University and Missouri Western University officials when he made a quick visit on the Northwest campus Thursday.
The Governor says he wants to increase funding for higher education, but expects something in return.
Governor Parson also touted his Fast Track Workforce Incentive Grant, which helps get people without college degrees trained for specific jobs.
The program, launched back in 2019, saw a 65% increase in participants last year, with more than 50% being enrolled in health care programs; something Governor Parson said helped Missouri during the pandemic.