News Brief
May 13, 2021Maryville, Mo. |  By: Jeremy Werner
Thomson Splash N' Play to open this weekend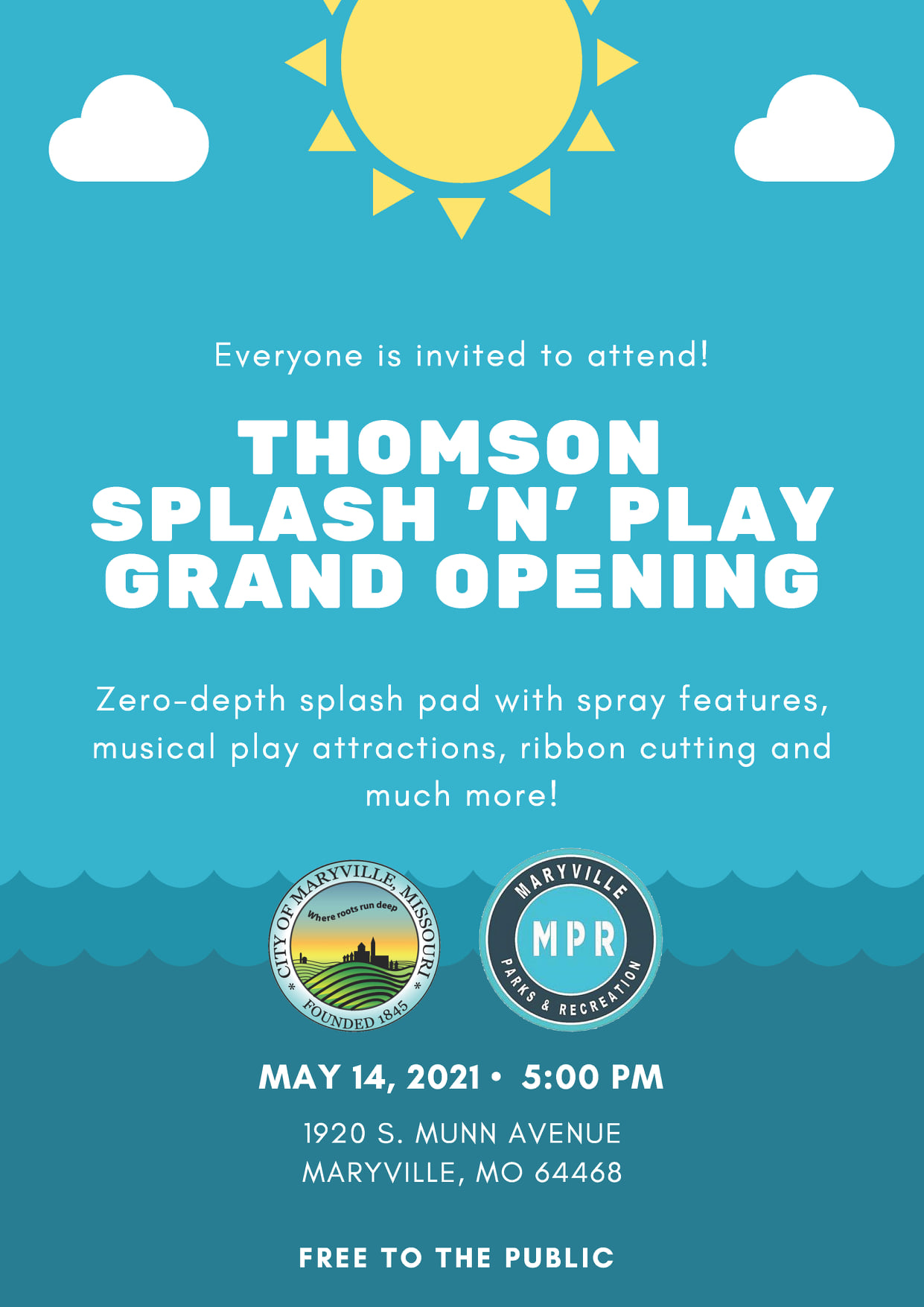 MARYVILLE, Mo. - The City of Maryville will be unveiling something that's been in the making for over a year.
The city and Maryville Parks and Recreation will be holding a ribbon cutting ceremony for the Thomson Splash N Play Park Friday, May 14 at 5 p.m.
The Thomson Splash and Play, which is located at the southwest corner of Munn and Highway V, will be free for public use from 10 a.m. until 8 p.m. each day until October.

The splash pad was made possible through a generous donation of Dick and Kay Thomson.