News Brief
May 3, 2021Maryville, Mo. |  By: Derek Campbell
Nodaway County Sheriff's Office Deputy honored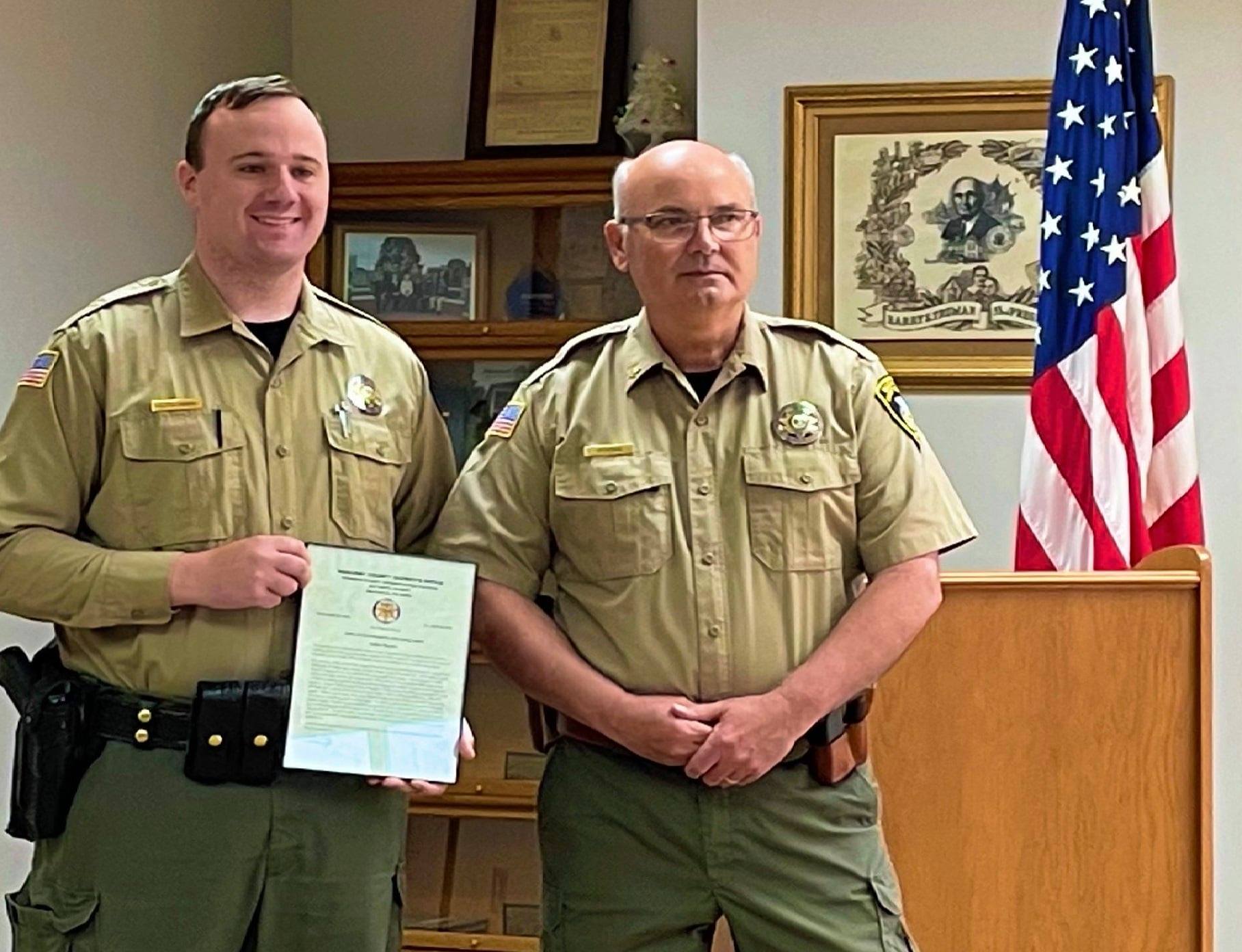 MARYVILLE, Mo. - The Nodaway County Sheriff's Office honored one of it's own. Deputy Dalton Murphy was awarded the Life Saving Award.
That's because back on Feb. 1, in the early morning hours, Deputy Murphy was dispatched to check on a man that was standing on the edge of the 102 River Bridge outside of Barnard.
Deputy Murphy was able to safely talk the man away from the edge of the bridge and into his patrol car. In a Facebook post, Sheriff Randy Strong thanked Deputy Murphy for his actions.