News Brief
May 5, 2021Inman, Kan. |  By: Jeremy Werner
Big Kansas Road Trip begins this week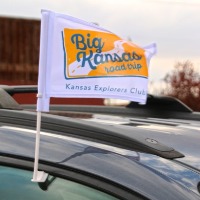 INMAN, Kan. - We're still under two months away from the official start of summer, but that doesn't mean you can't have a summer road trip right now.
The third annual Big Kansas Road Trip starts Mya 6 and lasts through May 9 in Brown, Doniphan and Nemaha counties.
Director of the Kansas Sampler Foundation Marci Penner told KXCV/KRNW that people can find a current list of events, attractions, shops and other information at bigkansasroadtrip.com.