News Brief
Feb. 27, 2018KANSAS CITY, Mo.
KXCV-KRNW to host NWMSU Basketball Postseason Special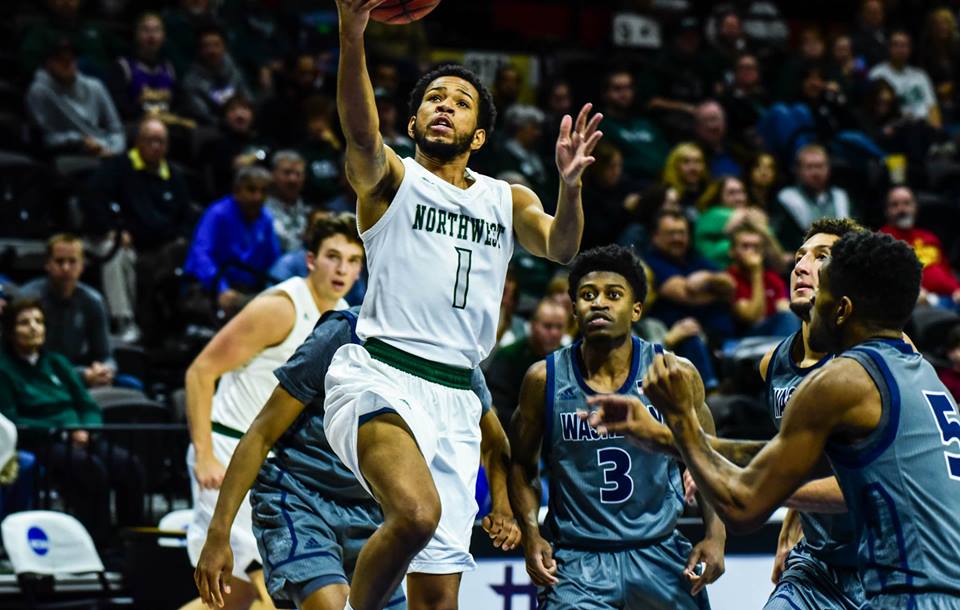 March Madness for Northwest Missouri State men's basketball begins Friday, March 2 in the quarterfinal round of the MIAA Tournament, and KXCV-KRNW will kick the postseason off with a special broadcast ahead of the opening game.
The flagship radio station of the Bearcats will host the Northwest Basketball Postseason Special live from the Quaff Bar & Grill in downtown Kansas City from 4:30pm until pregame at Municipal Auditorium begins at 5:40pm with John Coffey and Matt Gaarder, followed by the opening tip between the Bearcats and Pittsburg State at 6pm.
The show will take place during the Northwest Alumni Association's pregame party at the Quaff.
The Northwest Basketball Postseason Special on KXCV-KRNW will be hosted by Matt Tritten and former All-MIAA basketball player Andy Peterson. Special guests for the broadcast include the Northwest Missouri State University President, Dr. John Jasinski, former Bearcat men's basketball player and M-Club Hall of Famer Scott Fleming, and more.
The Northwest Basketball Postseason Special can be heard on KXCV 90.5 FM, KRNW 88.9 FM, KXCV.org or on the KXCV-KRNW iPhone app.
Support for the Northwest Basketball Postseason Special is provided by the Northwest Alumni Association, Blue Willow Boutique, Missouri Farm Bureau Insurance Agent Kent Yount, the Kansas City Bier Company, State Farm Insurance Agent Nick Koeteman, Vaccaro & Herzog of REMAX 1st Choice and Pitzenberger Body Shop.