News Brief
Nov. 10, 2020KANSAS CITY, Mo.
Northwest women selected 9th in MIAA preseason poll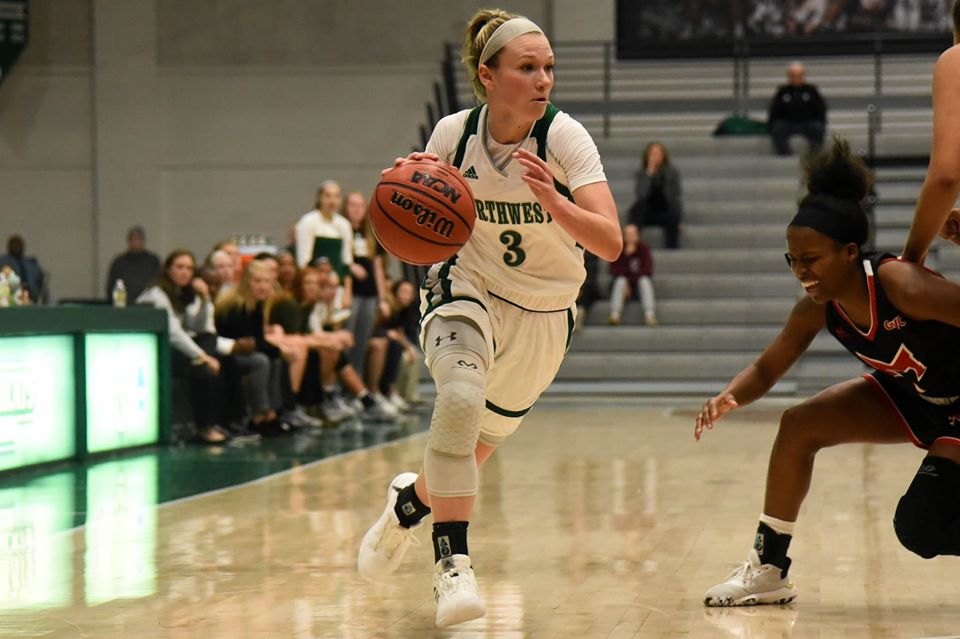 File photo, courtesy Northwest Athletics
Women's basketball coaches around the MIAA picked Northwest Missouri State University to finish ninth in the upcoming season.
The conference's preseason coaches poll released Tuesday saw the Bearcats with their highest selection since the 2012-13 season.
Entering year three under head coach Austin Meyer, Northwest is in position to keep rising in the MIAA. The Bearcats' win total has gone up in each of his first two seasons, finishing 2019-20 with 12 victories. Northwest also earned its first win in the MIAA Tournament in Kansas City since 2013.
The 'Cats open the season November 19 at Northeastern State in Tahlequah, OK.
The full preseason rankings are below:
2020-2021 MIAA Women's Basketball Coaches Preseason Poll
1. Emporia State (4) - 153 points
2. Nebraska Kearney (6) - 146 points
3. Central Missouri (3) - 143 points
4. Pittsburg State - 140 points
5. Fort Hays State (1) - 125 points
6. Missouri Western - 109 points
7. Central Oklahoma - 104 points
8. Washburn - 79 points
9. Northwest Missouri - 76 points
10. Missouri Southern - 65 points
11. Newman - 55 points
12. Northeastern State - 37 points
13. Rogers State - 28 points
14. Lincoln - 14 points
*Coaches Cannot Vote For Their Own Team