News Brief
Oct. 1, 2020KANSAS CITY, Mo.
MIAA Basketball to return on time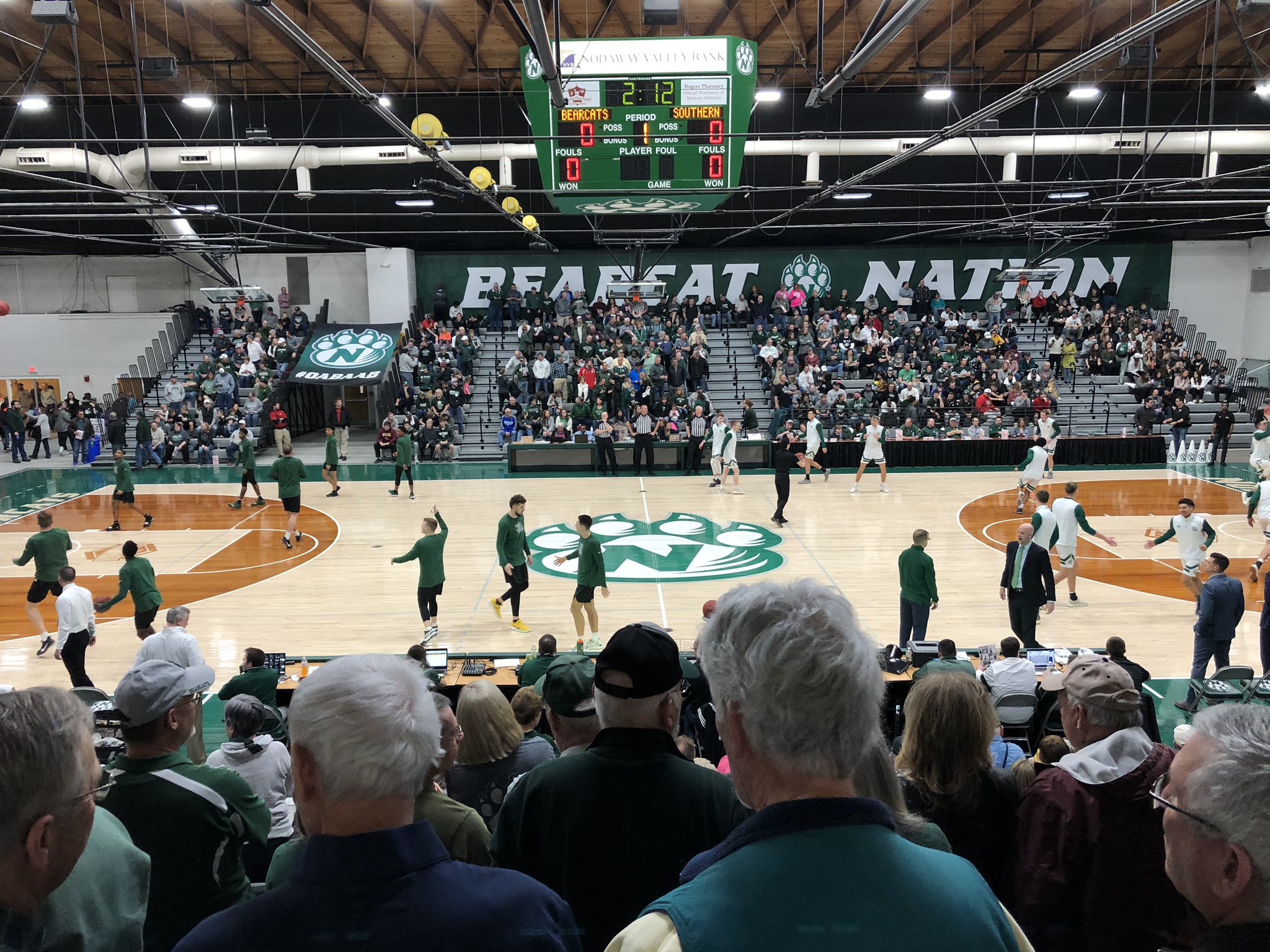 File photo, Bearcat Arena
After a turbulent March that saw the NCAA basketball championships among those canceled due to COVID-19, Northwest Missouri State will return to the hardwood on time this fall.
The MIAA voted to start the men's and women's basketball seasons on time.
For the Bearcats, that means a November 19 road trip to Tahlequah, Oklahoma to face Northeastern State, then on to Rogers State November 21.
Northwest athletic director Andy Peterson said the NCAA's approval of antigen tests have been a game changer with a turnaround time of close to 15 minutes with no labs required.
"There was a lot of issue or consideration if that was the right thing to do or not, but with that turnaround time, they're asking that we test athletes more frequently, but it's also not a diagnostic test," Peterson said Thursday afternoon. "We're not trying to diagnose anybody with COVID. It's just a 'do you have the virus in your system or not?' It's a little less sensitive, but it's sensitive enough that you can catch people before they are contagious, which is the main point."
On August 14th, the MIAA postponed all fall sports because of the pandemic, but set an October 1 deadline to decide on winter sports like basketball and indoor track and field.
The league presidents decided Wednesday that each will return, but indoor track and field will wait a little longer.
The news is especially exciting around Northwest.
The Bearcat men's basketball team ended last season as MIAA Tournament champs and the number 1 team in the nation with a 31-and-1 record.
The Northwest women finished the year with a 12-and-18 record and their first win at the conference tournament in Kansas City since 2011.