News Brief
Jan. 30, 2018KANSAS CITY, Mo.
Northwest softball picked to finish 3rd in MIAA Preseason Poll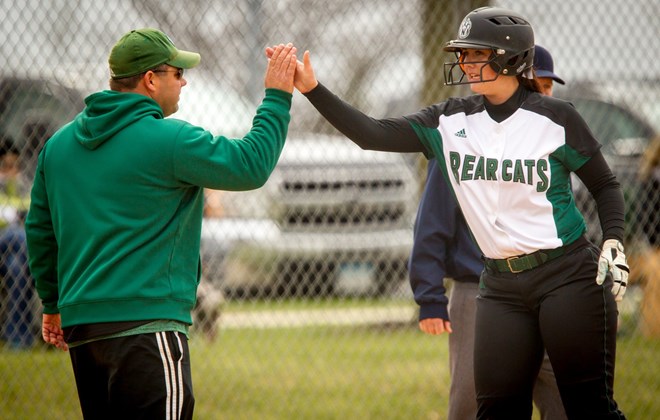 After finishing fifth in the conference's regular season standings in 2017, Northwest Missouri State softball received a vote of confidence Tuesday afternoon.
The Bearcats were picked to finish third in the MIAA Preseason Coaches Poll. Northwest only trailed Central Oklahoma, the reigning conference champ, and Missouri Western.
The Bronchos received 13 first place votes, with the 14th going to the 'Cats.
In 2017, Northwest went 27-21 overall, 16-10 MIAA, and was one win away from reaching the conference championship game.
The Bearcats open the season in Bentonville, AR February 10 against Arkansas Tech in the UAM D-2 Softball Challenge.
The full preseason poll is below.
1. Central Oklahoma (13)                169 points
2. Missouri Western                          140 points
3. Northwest Missouri (1)               135 points
4. Central Missouri                            133 points
5.  Southwest Baptist                        114 points
T6. Emporia State                              101 points
T6. Missouri Southern                      101 points
8. Pittsburg State                                 95 points
9. Northeastern State                         73 points
10. Washburn                                       71 points
11. Lindenwood                                   53 points
12. Fort Hays State                              43 points
13. Nebraska Kearney                        30 points
14.  Lincoln                                            16 points
( ) – indicates the number of first-place votes