News Brief
Feb. 28, 2018MARYVILLE, Mo.
Mel Tjeerdsma announces retirement from Northwest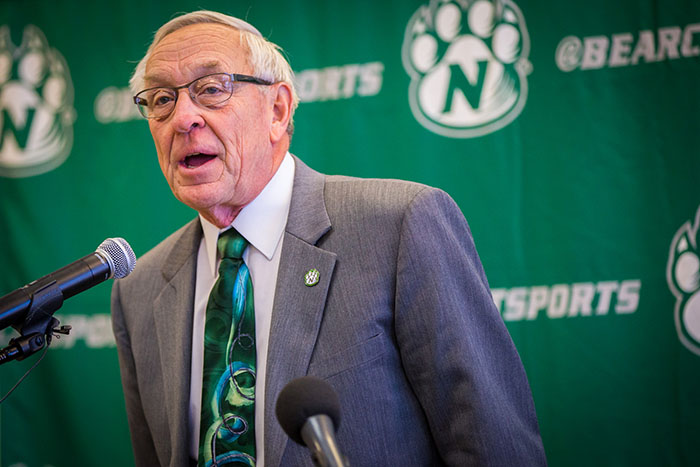 Northwest Missouri State University Athletic Director and three-time national champion head coach Mel Tjeerdsma announced his retirement from the university Wednesday morning.
The move will be effective April 30.
As football coach of the Bearcats, Tjeerdsma posted a 183-43 overall record, and won national titles in 1998, 1999 and 2009.
He also oversaw four NCAA Division II National Championships and 11 MIAA Titles during his time as the university's athletic director.
Tjeerdsma's also been instrumental in renovations throughout the athletic department at Northwest, including the video board at Bearcat Stadium in 2016, and the Hughes Fieldhouse which is currently being constructed on the west end of Fourth Street.
John Coffey sat down with the four-time AFCA Coach of the Year Wednesday morning to discuss his career at Northwest. The full audio is available here.