News Brief
Nov. 13, 2018MARYVILLE, Mo.
Bearcat women ready for homeopener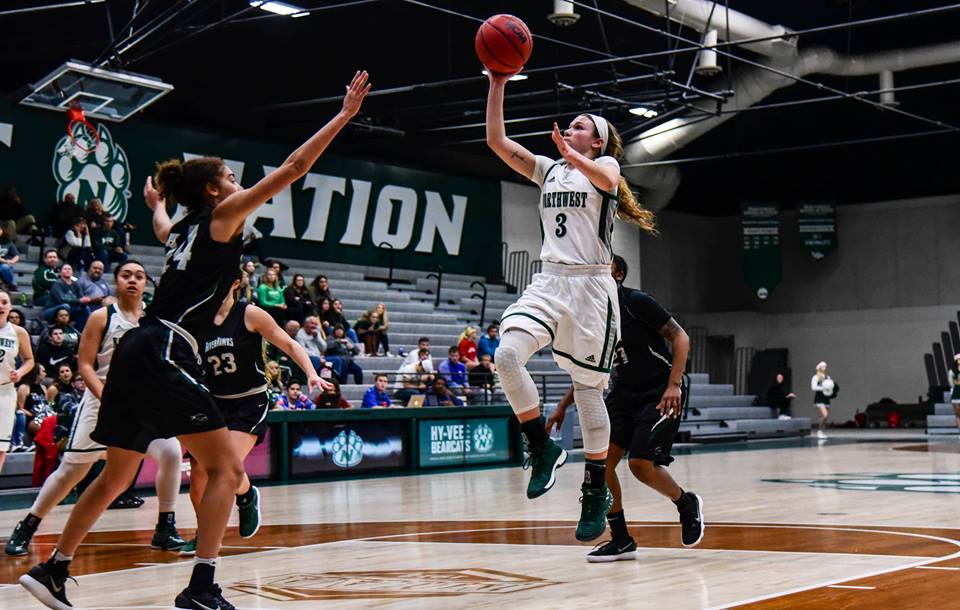 (Photo courtesy Northwest Athletics)

The college basketball season officially arrives in Bearcat Arena Wednesday night when the Northwest women's team plays its homeopener.
The Bearcats host College of Saint Mary in pursuit of their first win under new head coach Austin Meyer.
Northwest dropped a pair of games over the weekend to Wayne State College and Minnesota Crookston, but made strides from one game to the next. The 'Cats cut down on their turnovers with just nine against Crookston, opponent offensive rebounds were cut in half from game one to game two, and the team saw a jump in shooting percentage to 42.2-percent in the second game of the weekend.
Meyer is hoping if they can capture their first win of the season Wednesday, it will springboard this team ahead of another road contest Saturday.
"I think it would be huge," Meyer said. "We talked about from game one to game two the adjustments we made and how much better we played. In three quarters we felt like we put it together, so now we want to put four quarters together Wednesday night and play with some confidence, build it and hopefully get a win."
Northwest and College of Saint Mary tip at 7pm Wednesday night. Pregame on KXCV90.5 and KRNW 88.9 will begin at 6:40.
Following Wednesday night's home game, the Bearcats are back on the road Saturday in St. Louis to face Maryville University.