Bearcat Radio Network
Nov. 4, 2018Game | Basketball
Northwest 100, Ferris State 86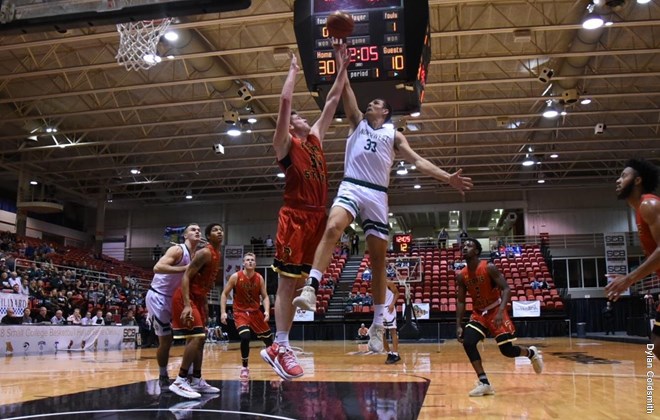 (Photo courtesy of Northwest Athletics)
No. 5 Northwest Missouri State Univeristy Men's Basketball finished its second game of the season with a 100-86 victory over the defending national champion and No. 13-ranked Ferris State University. 
Northwest had five players score in double digits.   Redshirt freshman Trevor Hudgins led the team with 26 points followed by Ryan Hawkins with 20 points - both career highs.
Northwest will be in action again November 9th and 10th in St. Joseph at the Hillyard Tipoff Classic. The Bearcats will play Upper Iowa on Friday at 5:30 p.m., followed by a matchup against Winona State on Saturday at 5:30 p.m. You can listen to each of those games on KXCV 90.5 and KRNW 88.9.