All Things Northwest
Oct. 9, 2018All Things Northwest
October 2018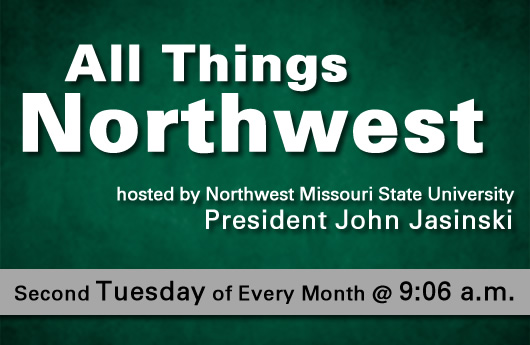 On the October edition of All Things Northwest, Northwest Missouri State University President Dr. John Jasinski spoke with Cpt. Thomas White and Sgt. Joshua Ferguson of the Missouri National Guard's 129th Field Artillery Unit in segment one. They discussed the National Alexander Hamilton Award signifying the 129th as the best field artillery unit in the nation. They also dove into the history of the 129th field artillery unit, and their exemplary service to the United States.
In segment two, arborist Pat Ward joined Dr. Jasinski to discuss the 25th anniversary of the Missouri Arboretum at Northwest Missouri State University, featuring more than 1,700 trees and over 100 different species.
Full audio from All Things Northwest is available above.